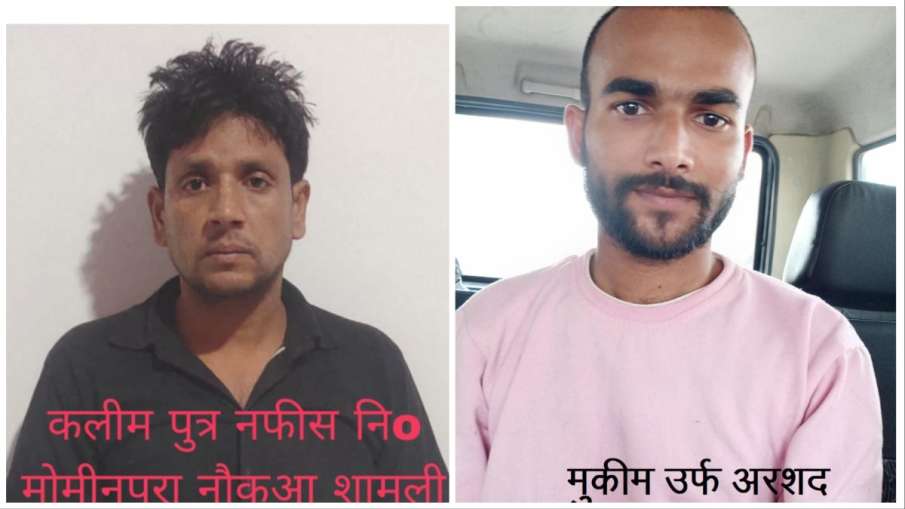 New Delhi: Uttar Pradesh Police and STF have got a big success. STF has arrested a criminal involved in terrorist activities from Shamli. The culprit's name is Kaleem, a resident of Shamli district. The police arrested Kalim on August 16. Kalam is accused of conspiring with Pakistan's intelligence agency ISI and a terrorist organization to carry out terrorist activities in India by stockpiling illegal weapons. Officials say that it was an attempt to carry out a major incident with the intention of harming India's internal and external security.
What did the police officer say?
In this regard, UP Special DGP (Law and Order) Prashant Kumar said that anti-national elements sit in other countries and identify youths through social media who can be involved in anti-national activities. Due to poor economic condition or lack of education, young people start doing such work. ATS is also undergoing reforms. "We try to bring them on the right path," he said. These people are provoked. They are told that atrocities are being committed against them in India. He said that the work on the security plan of Ayodhya is going on. Security will be tightened not only in the temple but in the whole of Ayodhya. Along with this, all places like Varanasi, Taj Mahal, Gorakhpur, Mathura are monitored daily. There is a special action plan for their security.
Arrest of many terrorists from UP
Let us know that earlier on July 1, ATS arrested Saddam Sheikh, a resident of Gonda. Sadan has links to Al-Qaeda, Hizbul Mujahideen and Ansar Ghazwat-ul-Hind. He was angry with the court's verdict on the Ram Janmabhoomi case and wanted to take revenge. ATS interrogation revealed that Saddam was a Hindu and his name was Ranjit Singh. But in 1999 he converted to Islam. In the ATS interrogation, he said that he wanted to make India an Islamic country by making Sharia law.
Earlier on July 6, the ATS had arrested Mohammad Tariq of Gorakhpur, who was associated with the ISIS ideology. During interrogation, he said that he watches videos of Abu Bakr al-Baghdadi. He is inspired by Mujahid Abu Saeed al-Britani, al-Adnani's writings on Jihad. He wants to become a Mujahid and bring Shariat in India. WISIS was trying to prepare ideological youth for jihad.
On July 16, UPATS arrested Muhammad Rais, a resident of Gonda. Rais said that he became an ISI agent in the name of Babri Masjid. On July 16, UPATS arrested a man named Arman Ali Syed. Actually a person named Salman had provoked Rais regarding Babri Masjid.