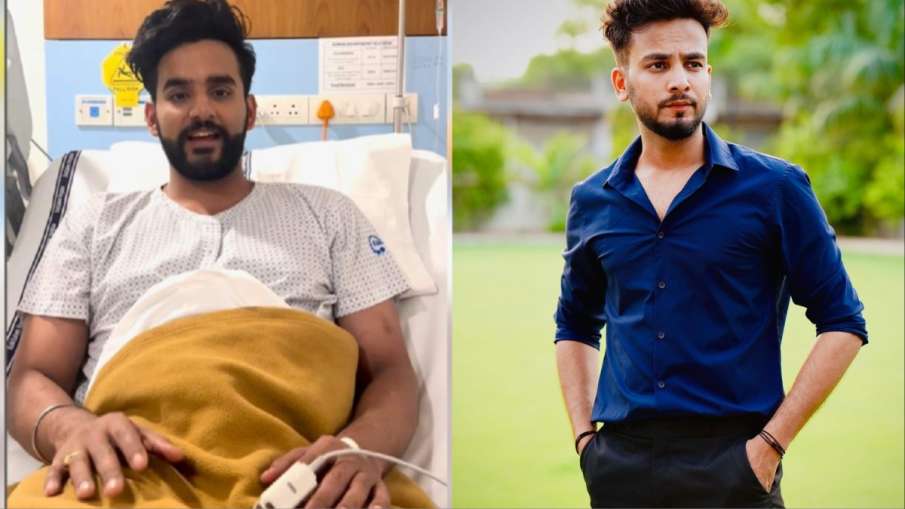 Elush Yadav on Abhishek Milha: Popular TV reality show 'Bigg Boss OTT 2' is over, but till now the show and its contestants are making headlines on social media. There are various talks on social media regarding the friendship of 'Bigg Boss OTT 2' winner Elish Yadav and Abhishek Mulhan. The Elvish Show is the first wild card contestant to win. While Abhishek Mulhan was the first runner up of the show. Elvish has been in the headlines ever since he became the winner. On the other hand, all the contestants of 'Bigg Boss OTT 2' went to meet Abhishek Malhaan, but Elish Yadav could not meet his friend. Rao has broken his silence on the rumors circulating on social media regarding this matter.
Questions raised on Abhishek Mulhan-Elish Yadav's friendship
Fans of both fought each other on social media. Several such videos are going viral, in which Alosh is said to be showing brotherhood. Abhishek was in the hospital due to ill health and Manisha Rani, Babika Dharve, Alia Siddiqui and Ashika Bhatia came to visit him, but only Elvis could not go. In such a situation, some people started raising various questions on the friends of both. Elvish has answered all these questions. Elush himself has explained why they have not been found yet.
Alush Yadav spoke the truth
Abhishek's fans are asking Alosh why he didn't visit him at the hospital even once. Now Alosh has silenced the trollers by sharing a video on this. In the video, Elush says, 'A lot is being said on social media about Abhishek and my friendship, like we both don't like each other. Sometimes I feel bad for Abhishek and sometimes our brotherhood is over. Let me say one thing clearly, there is no such thing and many people are pointing out that everyone went to the hospital to meet Abhishek, but why didn't I go. You must have seen that I am imprisoned in these four walls. I will not remain closed of my own free will, for I have been told so where I come from. Because of the security region, Bigg Boss people have kept me here and I spoke to Abhishek bhai a while ago.
Also read-
Happy Birthday Disha Vakani: Appeared in Shah Rukh Khan's film, gave up acting for family.
Ranbir Kapoor bought a new luxury car worth crores, knowing the price will blow your mind
Hina Khan reached home with a broken leg, the mother of the actress cried seeing her daughter in such condition.