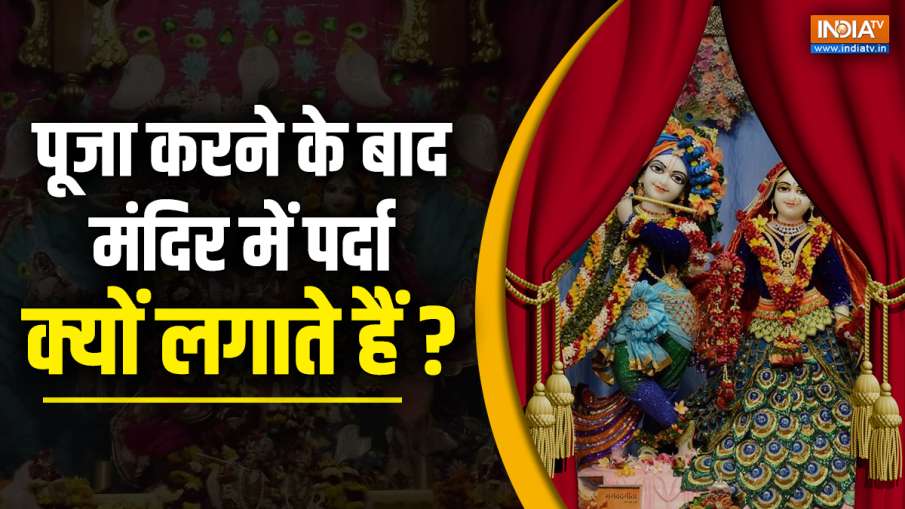 Pooja Niam: It is very important to have a temple in every house and it is believed that only positive energy resides in houses that have temples. Although many people build a temple in their home, they do not pay attention to the principles of Vastu Shastra related to the temple. In such a situation, instead of positive energy, negative energy starts increasing in the house. So you should follow the temple related Vastu Shastra principles given below, so that positive energy is always maintained in your home temple.
Just as idols of God are offered in temples at night, similarly the place of worship or temple should be covered before going to sleep every night. It is said that night time is the time of God's rest and God's sleep is not disturbed, so his idols are covered or veiled in the temple. On the other hand, remove the veil from the idols of God or the place of worship only after taking a bath in the morning.
Choose these colors for temple curtains.
Yellow color is considered very good for home temple curtains. It is said that the spirit of devotion arises in the minds of his family members. At the same time the mind moves towards spirituality. It is believed that wearing a yellow veil also increases religious faith in the family. A pink or cream colored veil can also be placed in the temple.
(Astrologer Chirag Daruwala is the son of expert astrologer Bijan Daruwala. He is known for his detailed astrological predictions on love, finance, career, health and business.)
Also read-
What is wrong with asking an astrologer for solution without Dakshina? Get expert advice.
Surya Shani Sampatak Yug: Sun and Shani deva are going to face each other, these angles will have bad effect, one has to be careful.
Patrada Ekadashi 2023: Patrada Ekadashi Fasting Will Give You Baby Happiness, Know Exact Date, Puran Timing, Shab Timing and Worship Method
Principles of Pooja t)Dharma News