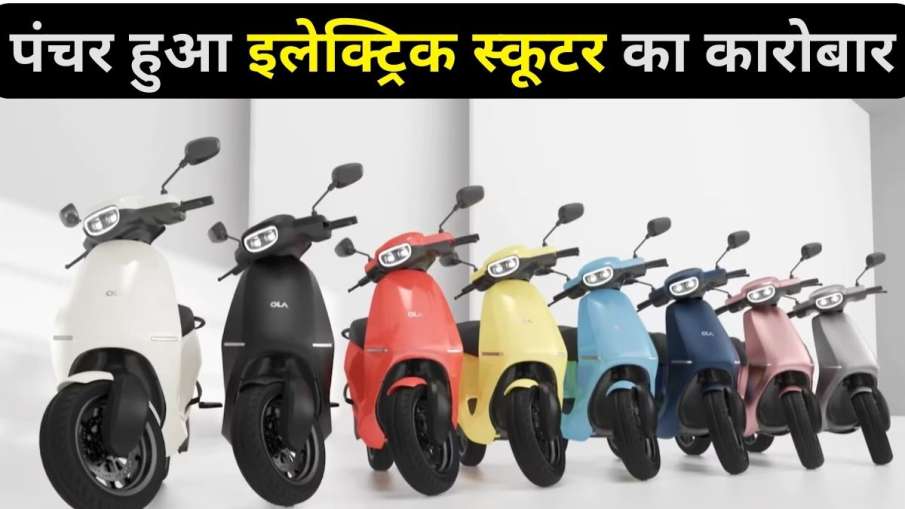 The electric scooter business, standing on the crutch of subsidies, is now on the decline. The demand for two-wheeler EVs has come down after the reduction in the 'FAME' subsidy on the purchase of electric vehicles (EVs). All major electric scooter companies in the country are trying their best to attract customers. The company's sales have been falling steadily since April.
Sale of weak companies
Car companies must now focus on cutting costs through research and development (R&D), a report released on Thursday said. A report released by Care Ratings said that sales of two-wheelers (including EVs) are expected to remain low in the medium term due to various reasons. According to the report, sales of two-wheeler core segments, particularly 75 cc to 110 cc bikes and 75 cc to 125 cc scooters, witnessed a major decline from FY 2018-19 to 2021-22. As compared to last financial year there has been some improvement. was seen in it.
Big cut in FAME subsidy
The report said that sales of electric two-wheelers in the first quarter of the current financial year also fell sharply following the government's subsidy to Original Equipment Manufacturers (OEMs) 'FAME'. The report said the reduction in subsidy from 15,000 kWh to 10,000 kWh and reduction in ex-factory price to 15 percent from earlier 40 percent have created uncertainty in two-wheeler sales.
The industry is on the brink of collapse
According to the Society of Manufacturers of Electric Vehicles (SMEV), an audit by its chartered accountants shows that the affected companies are estimated to have incurred a loss of over Rs 9,000 crore. Many of these companies may never recover, said SMEV 'Chief Evangelist' Sanjay Kaul. In a letter to Union Minister Mahendra Nath Pandey, he said that OEMs (Original Equipment Manufacturers) are on the brink of collapse due to daily mounting losses. Cole said the letter suggested that if the ministry had intended to punish these OEMs, it was now effectively shutting them down. This sentence has continued for more than 22 months which is a crime in itself.
The government asked these companies to refund the subsidy.
The government has asked Hero Electric, Okinawa Autotech, Ampere EV, Revolt Motors, Banling India, Amo Mobility and Lohia Auto to withdraw subsidies. An investigation by the Ministry of Heavy Industries revealed that these companies violated the rules and availed financial incentives under the scheme. As per the rules of the scheme, incentives were allowed for manufacturing electric vehicles using 'Made in India' components, but investigations revealed that these seven companies allegedly used imported components.
Latest business news.