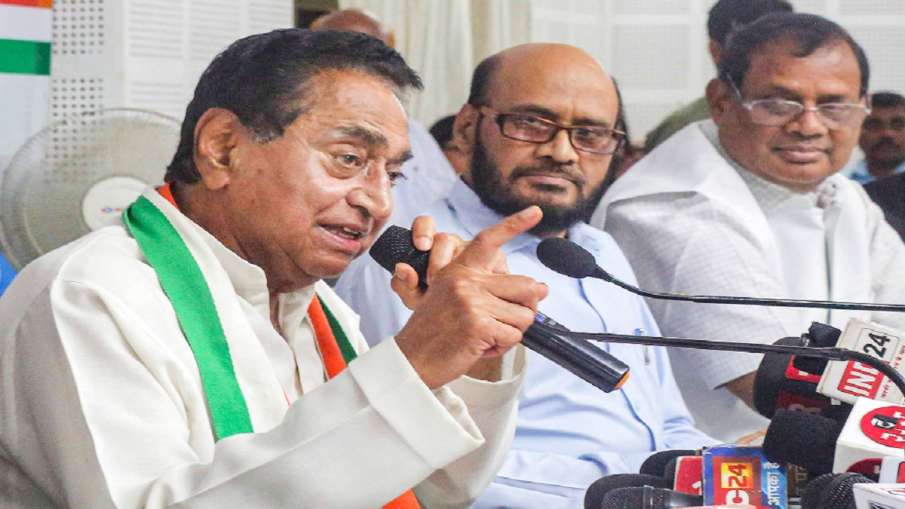 Bhopal: Accusing the BJP of creating a new system of corruption, Kamal Nath, state president of the Congress' Madhya Pradesh unit, said Shivraj's publicity machine was running at 'double speed'. State Congress President and former Chief Minister Kamal Nath while addressing the one-day convention of Congress Seva Dal held at Bhopal Manu Bhavan said, BJP government has created a new system of corruption, there is no area where corruption is not happening. Yes, scams are not happening, every section of MP is worried. The unemployed, farmers are all worried and Shivraj is not worried about anyone.
'Shivraj's announcement machine is running at double speed'
He said that after 18 years now he misses his sisters, employees, Shivraj ji's announcement machine is running at double speed, but now Jait has made up his mind, no matter how many announcements he makes, his farewell. It is fixed. He further said, Siva Dal should feel proud that Siva Dal has played a very important role in the freedom struggle. Siva Dil was born out of the freedom movement. The Siva Dal organization has always propagated the ideology of the Congress and as the objectives of the Siva Dal are clear, the Siva Dal acts as a bridge between the Congress and the common people.
'BJP is working to divide society and fight brother against brother'
Kamal Nath He said that the people of Siva Dil must tell me wherever there is a serious matter, which may harm the party. Any organization is tested when it faces challenges. Today in Madhya Pradesh, BJP and its government are working to divide the society and fight brother against brother. He said that all of you are members of Congress Seva Dal, I request you all and hope that you will face the challenges ahead and form the Congress government in Madhya Pradesh.
State Congress Siva Dal President Yogesh Yadav said that for the effective role of Siva Dal in the assembly elections, in-charge (Hero) has been appointed in all 230 assembly constituencies. Seva Dal is working to win 25 to 30 booths in each assembly constituency by identifying booths where we are losing consistently.
Also read-