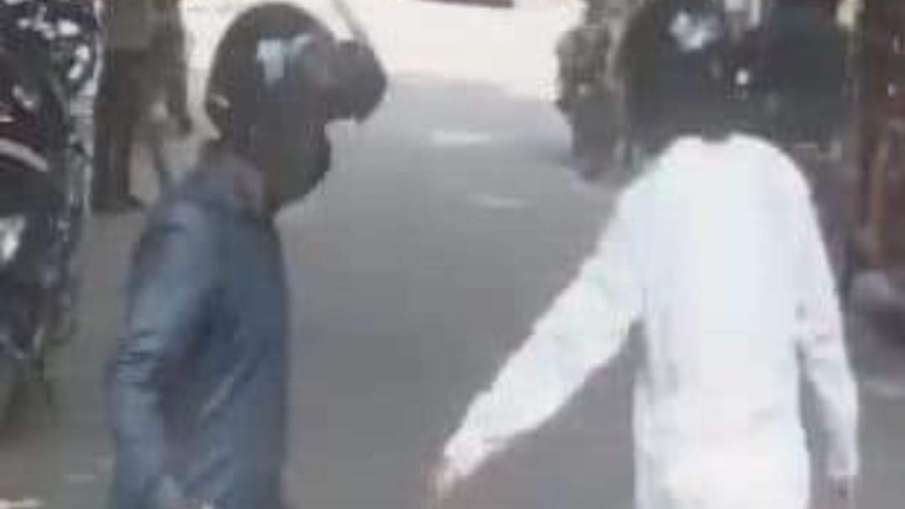 Police are on the lookout for the miscreants involved in the sensational cash van robbery and murder case that took place in front of Axis Bank in Beltar, Katra Kotwali area of ​​Mirzapur, Uttar Pradesh. Meanwhile, new CCTV footage of the robbery and murder has surfaced. In the video, one can be seen putting on a helmet seconds before shooting the guard and then shooting the guard. The cash van guard parked in front of Axis Bank was shot dead by miscreants in broad daylight, took away his weapon, looted the cash box from the cash van and fled on two motorcycles while firing indiscriminately.
Police have searched hundreds of CCTVs.
While committing the robbery and murder, the robbers were caught in the CCTV camera installed in the cash van. The CCTV footage clearly shows how the miscreants carried out the cash van robbery. Even today, on the 7th day of the robbery, the police have not found any trace of the miscreants. While the police have carefully reviewed hundreds of CCTV footage installed in every street and neighborhood of Mirzapur city.
The guard was wearing a helmet before he was killed.
Newly released CCTV footage shows one of the thugs holding a helmet just seconds before cash vanguard was shot. First he was standing without a helmet. As the cash van approached Access Bank, the guard and manager of the cash van opened the gate of the van to take out the cash box, when all the miscreants in ambush approached the cash van and shot the guard dead. Jai Singh. Then they snatched his gun and opened fire brutally and looted the cash box and a bag containing a total of Rs 39 lakh from the cash van and fled.
Along with the STF, more than a dozen police teams are also conducting raids in several districts of Uttar Pradesh in search of the suspects. However, no concrete results have been obtained yet. According to information received from police sources, apart from Uttar Pradesh, a search operation is being conducted in Madhya Pradesh, Bihar, Jharkhand and Nepal to catch the robbers.
Miraz Khan's report from Mirzapur