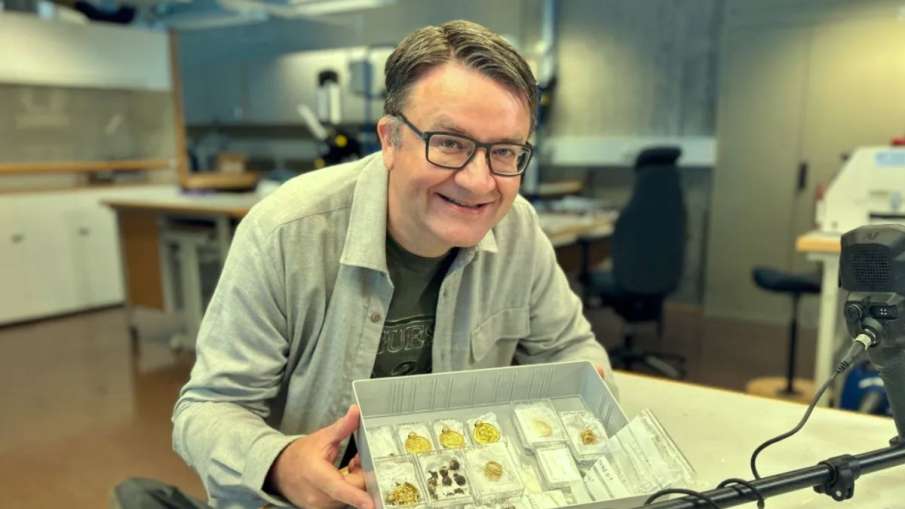 Norway: What would you say if you went for a walk on the ground looking for something and suddenly found a great treasure? This is difficult to happen. But it actually happened to one person. This is the case of the European country of Norway, where a person has found a big treasure. These are the valuable items that people used one and a half thousand years ago. He got a lot of gold. The gold items found include 9 pendants, 3 rings and 10 gold beads.
A 51-year-old man named Erland Bore from the European country of Norway found this treasure in the southern island of Rennes. Actually this person was facing illness. For this reason, the doctors told him that it was better to move around instead of sitting all day. Erland then thought of buying a metal detector as an excuse for a walk. Now they have so much gold that anyone who knows about this event is amazed.
Started walking with metal detectors.
Ole Madsen, director of Stavanger University's archaeological museum, said: 'It is very unusual to find so much gold at one time.' Erland began walking the mountain islands with their metal detectors in August. At first they saw only garbage, but later they noticed something strange. When he looked at its weight, it was more than 100 grams. He was shocked when he took out this thing.
What will the searcher find?
According to the country's law, objects older than 1537 and coins older than 1650 are considered government property. These goods are to be handed over to the government. Håkon Ryerson, associate professor in the case, said there was a piece of jewelry that looked like a gold medal. Only one side of it is gold. This type of discovery has not been made since the 19th century. Another expert on the matter, Professor Sigmund Uhrle, says that 1000 such golden bracteates have been found.
Latest world news.