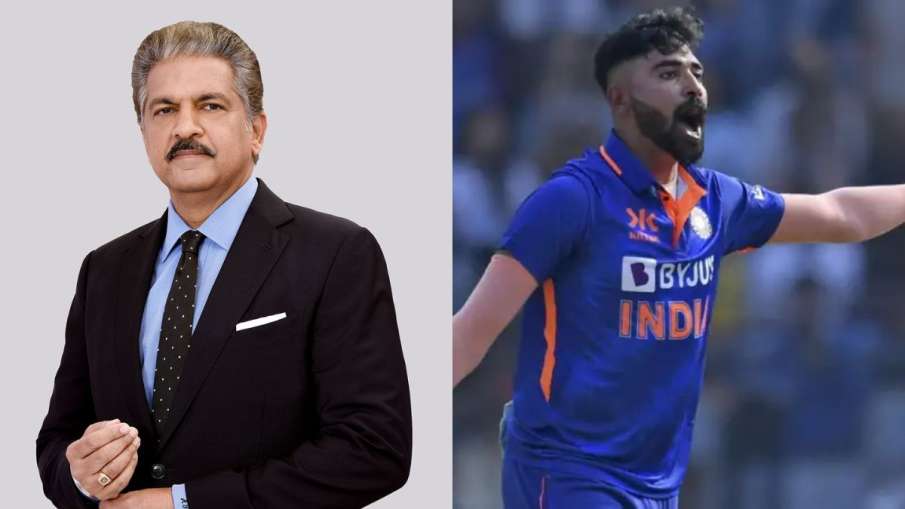 Muhammad Siraj was in the final of Asia Cup 2023. Siraj had broken Sri Lanka's back with his bowling. Sri Lanka were bowled out for 50 runs in this match. Mohammad Siraj took the most wickets. His performance has been very good for the Indian team for some time now. During the match, many records were broken in the last 90 minutes and Siraj took 6 wickets. Four of these wickets came in a single over.
Anand Mahindra tweeted.
Appreciating Siraj's feat, industrialist Anand Mahindra tweeted. He wrote – "I don't think I've ever felt my heart cry for our opponents before… It's like we exerted some magical power on them…@mdsirajofficial You are a Marvel Avenger. Are" Responding to Mahindra's tweet, one user wrote – "Please give Siraj an SUV." In response, Mahindra wrote – "There was, that did…". We inform you that Mahindra gifted 'Thar' to Siraj in 2021.
Rising star Siraj tops the bowling rankings after his incredible performance against Sri Lanka in the 2023 Asia Cup final. After the first over, Siraj took four wickets in a single over. Because of which, at the end of the fourth over, Sri Lanka's score was 12 runs for 5 wickets. Siraj took five wickets in just 16 balls. This is the world record for the fastest five-wicket haul. Earlier Sri Lanka's Chaminda Vas took five wickets in just 16 balls against Bangladesh in Cricket World Cup 2003. Siraj became the second bowler to take 6 wickets in the Asia Cup 50-over format after Sri Lanka's Ajantha Mendes took figures of 6/13 against India in 2008.
Also read:
After Kohli, this Pakistani viral girl fell in love with Shibman Gul, expressed her love by sharing the video.
Before going on a date, a woman has to fulfill these demands, men ran away after hearing this, people said – you will not find such a boy, Didi.