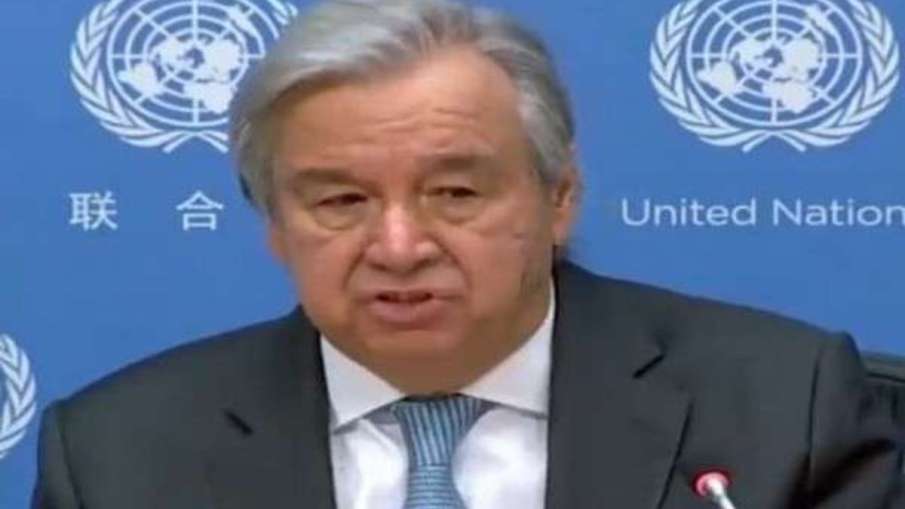 to this: Many leaders of the permanent members are not attending the UN General Assembly session. Only US President Joe Biden will attend the 78th General Assembly of the United Nations. The head of the United Nations, Antonio Guterres, has expressed his anger on this. He clearly said that 'there is no fair going on here.' The decisions of governments on various serious global issues are more important and significant than the presence of a particular leader. In this convention, other international issues including the current situation in Afghanistan will be discussed.
With only Biden participating, these leaders will remain absent.
Of the five permanent members of the United Nations Security Council, the United States, China, France, Russia and the United Kingdom, only US President Joe Biden is attending the United Nations Assembly. US President Joe Biden arrived in New York on Sunday to attend the 78th United Nations General Assembly. Russian President Vladimir Putin, Chinese President Xi Jinping, British Prime Minister Rasheed Singh, French President Emmanuel Macron are not participating in this high-level meeting. Foreign Minister Sergei Lavrov from Russia, Vice President Han Zhang from China, Deputy Prime Minister Oliver Dowden from Great Britain and Minister for European and Foreign Affairs Catherine Colonna from France represented their respective countries at the United Nations. will do General Assembly.
The General Secretary of the United Nations gave this response.
When UNP General Secretary Antonio Guterres was asked about the absence of most of the top leaders, he said, 'There is no fair going on here. It is a political body in which governments are represented. It doesn't matter who represents a country. In this regard, Guterres said that I am concerned that the countries that are here must be ready to accept the commitments of the Sustainable Development Goals. Gutierrez said that unfortunately things are not moving in the right direction and that is a fact. We need commitment to many important things.
The antiquated international financial system needs reform.
"The international community must recognize that we have a dysfunctional and outdated international financial system," Guterres added. It needs to be improved. Let us tell you that the 78th session of the United Nations General Assembly began on September 18 in New York. The week-long session will end on September 26.
Latest world news.