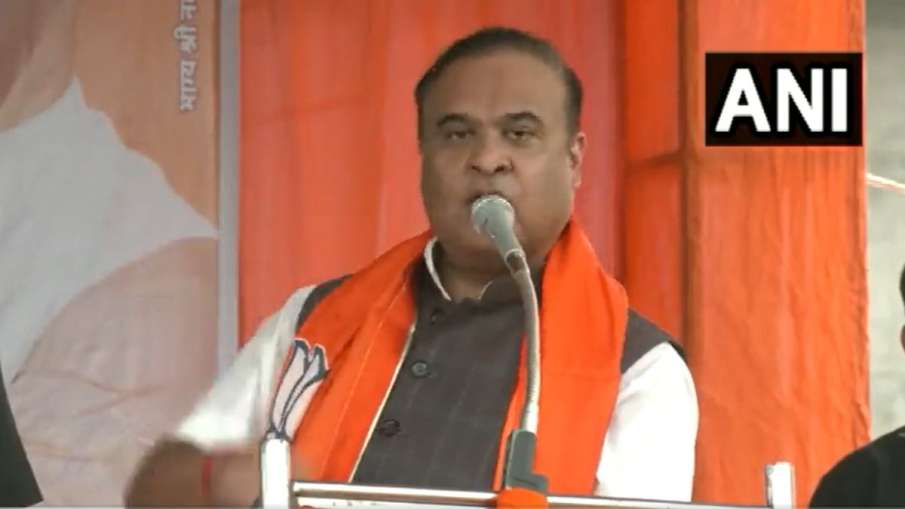 Bilaspur: Assam Chief Minister Himanta Vishwa Sharma today challenged former Madhya Pradesh Chief Minister Kamal Nath and Chhattisgarh Chief Minister Bhupesh Baghel. Addressing a rally in Surajpur, he challenged Bhupesh Baghel and Kamal Nath to take Rahul Gandhi and Sonia Gandhi once to the Ram temple in Ayodhya. Himanta Vishwa Sharma
Hamanta attacked the Congress.
BJP's conversion yatra is moving fast towards Bilaspur. The Yatra was started by Union Home Minister Amit Shah on September 12 from Dantewada. The second change Yatra starting from Jashpur has reached Surajpur. Assam Chief Minister Himanta Vishwa Sharma joined the Yatra today. Addressing a public meeting in Surajpur, he attacked the Congress party.
Challenge given to Kamal Nath and Bhupesh Baghel
Himanta Vishwa Sharma said – Kamal Nath in Madhya Pradesh and Bhupesh Baghel in Chhattisgarh call themselves Hindus. They say that we are also Hindus. I challenge them to take Sonia Gandhi and Rahul Gandhi to the Ram temple in Ayodhya once if they are Hindus.
The journey will end on September 28.
After arriving at the airport on Tuesday morning, he reached Surajpur by helicopter and joined the change yatra. BJP's Change Yatra will conclude on September 28 in Bilaspur. Many big leaders including PM Modi will participate in the program organized on the occasion of the closing ceremony.
Earlier, while addressing a rally in Chhattisgarh last week, PM Modi targeted the opposition alliance India Alliance. He had said that the people of the country need to be alert as this alliance wants to destroy Indian culture and India. Addressing the rally, Prime Minister Modi said that from Gandhiji to Swami Vivekananda and from Mata Ahaliya Bai Holkar to Meera Bai, this Sanatan Dharma, Sanatan culture has been influencing everyone for thousands of years. He said that it is the Sanatan culture which calls Saint Ravidas, Saint Kabirdas as Saint Shiromani. The Prime Minister said that the people of 'Indi' alliance have tried to eradicate such Sanatan culture. (input language)