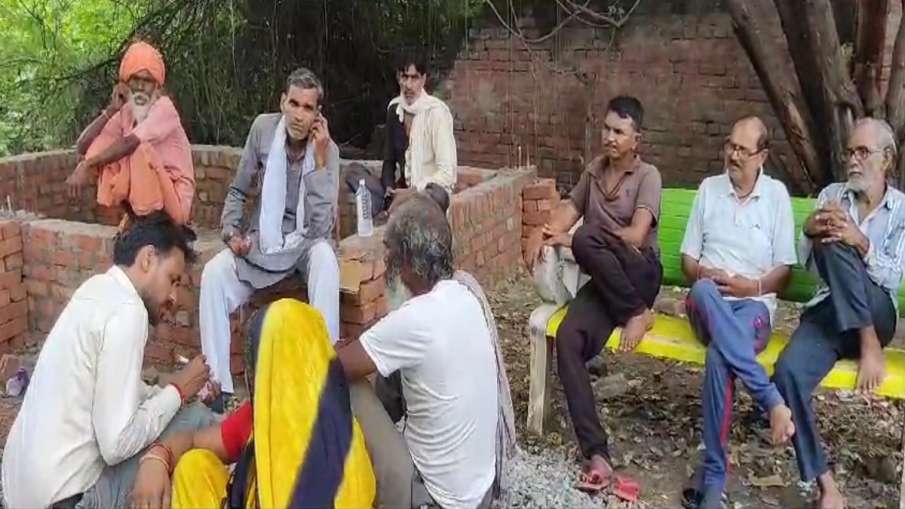 A tragic incident took place while playing in Jalon, Uttar Pradesh. A 13-year-old boy, who was playing with his brother and sister inside the house, was strangled by a rope and died due to suffocation. The mother, who was blind since birth, could not save her child despite being present at the scene. When the children playing together started making noise, the blind mother came from the other room. He searched for a knife and a sickle to cut the rope around his son's neck but could not find it. On making a noise, the neighbors pulled out a rope and rushed him to the hospital for treatment, where the doctors declared him brought dead. As soon as the incident was reported, the local police reached the spot. They took the body of the youth into custody and sent it for post-mortem.
People's eyes became moist after the painful incident. The blind mother cried and said that due to lack of sight, the child died in agony in front of me and I could not do anything to save his life.
Seeing blood coming out of the mouth and nose, the brothers and sisters raised a noise.
The incident took place in Kanshiram Colony on Konch Road in Orai Kotwali. Khemchandra, a resident of Kanshiram Colony, supports his family by farming in Glamandi. In the morning, their 13-year-old son Jas was playing near the house with his younger sister Mehek, Aastha and brother Yash. To play, he tied a rope on the window at home, during which he started playing by putting the rope around his neck, but the same rope became a noose around his neck. While playing, the rope got stuck around his neck and he died. Jas's brothers and sisters, who were playing together, started shouting when they saw blood coming out of his mouth and nose.
Neighbors came to the rescue after hearing the noise
The mother kept looking for a knife and sickle to save him, but being blind, she could not find anything. After raising the alarm, the mother with the help of the neighbors pulled out the rope of the innocent child and rushed him to the hospital where the doctor declared him brought dead. As soon as the information was received, the police reached the spot and investigated the matter, took the body into their custody and sent it for post-mortem.
(Report – Varun Dwivedi)
Also read-