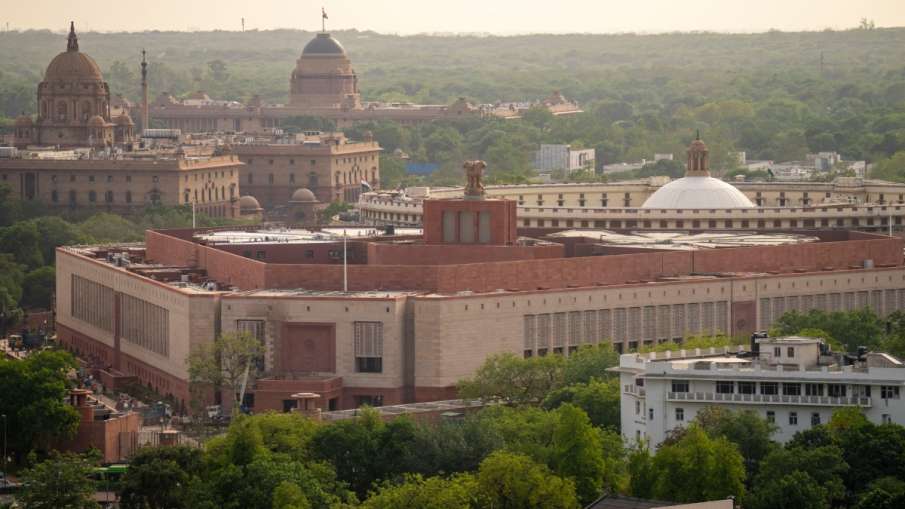 Prime Minister Narendra Modi is going to inaugurate the new Parliament building today. The special session of the Parliament is going on and from today the proceedings will be held only in the new Parliament. This new parliament building, built in a very grand and triangular shape, has many features with excellent antiques. The construction of this new building cost Rs 971 crore, which is a symbol of India's progress. The new Parliament building has been built by the Modi government at the Center under the Central Vista scheme. In this case, it is part of the Central Vista Redevelopment Project.
Why is the new parliament triangular in shape?
If we look at the existing Parliament House and the new Parliament House, there are many differences between the two, but the biggest difference is the size. The old Parliament House is circular in shape. However, the new Parliament building is triangular in shape. why so? The Central Vista Redevelopment Project website states that the triangular shape is to ensure minimal use of space. The new Parliament building has been built on an area of ​​64500 square feet. This construction started before Corona era. Earlier on May 28, 2023, Prime Minister Narendra Modi inaugurated the new Parliament House. He then placed a 'Sengol' near the speaker's chair in the Lok Sabha chamber.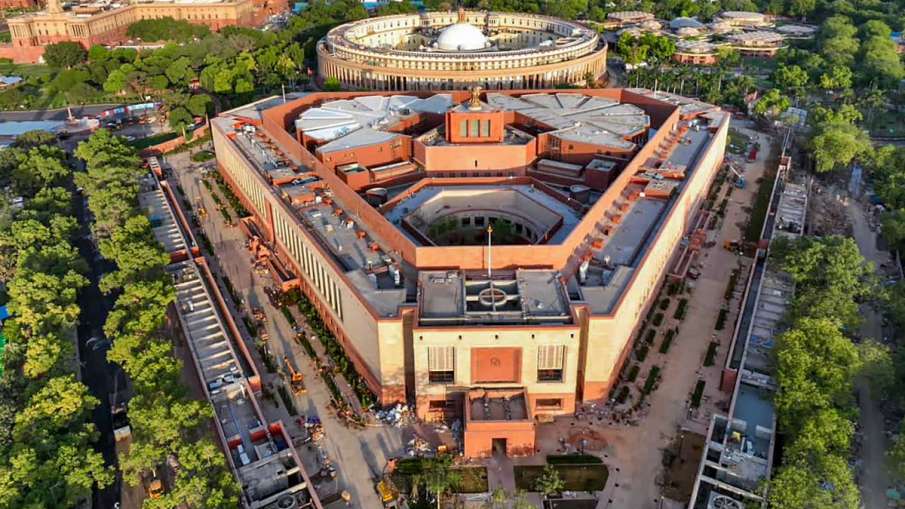 New Parliament House Building
Now both houses will have so many seats.
The new Parliament complex has more facilities and hi-tech arrangements than before. The Central Vista project website states that the entire complex and offices of the new parliament have been designed as 'ultra-modern'. There will be a larger legislative chamber than before. The new Lok Sabha, modeled after the national bird peacock, will have 888 seats, while the Rajya Sabha, modeled after the national flower lotus, will have 348 seats. A hall with 1,272 seats has been constructed for the joint session. The security arrangements at the new Parliament House are tighter than ever. 4 doors of the new parliament building have been constructed.
Why was there a need for a new parliament?
The old Parliament building is 100 years old. It can also be dangerous during a disaster like an earthquake. In view of this, the new Parliament building has been made earthquake resistant and will last for hundreds of years. There are plans to convert the old Parliament building into a museum.
Latest India News
New Parliament House PM Modi Inaugurates New Parliament