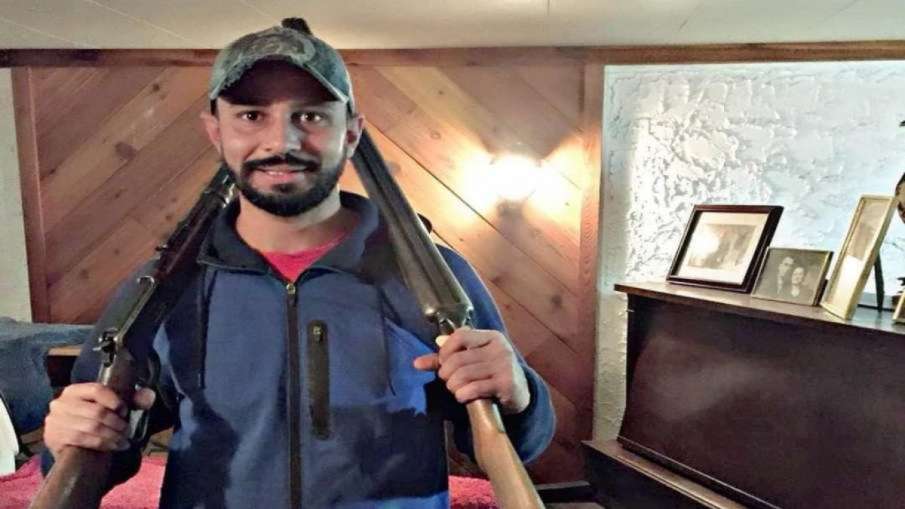 The governments of Canada and India are embroiled in a dispute over the killing of Khalistani terrorist Hardeep Singh Najjar. On the other hand, Canada-based notorious criminal Sukhdal Singh alias Sukha Donike has also been killed. Let me tell you that Sukha was included in the NIA's list of terrorists and gangsters based in Canada. Sukha's murder has now taken a new turn. A well-known gang has claimed responsibility for Sukha's death.
The group claimed responsibility.
Gangsters Goldie Brar and Lawrence Bishnoi gang have claimed responsibility for the murder of Bombayha gang gangster Sukha Dinoke, who was killed in Canada. Let us tell you that the name of this gang was also mentioned in the murder of Punjabi singer Sidhu Musawala. Gangster Goldie Brar and Lawrence Bishnoi gang have committed many major crimes before. A Facebook post from an account named Lawrence Bishnoi has also been shared.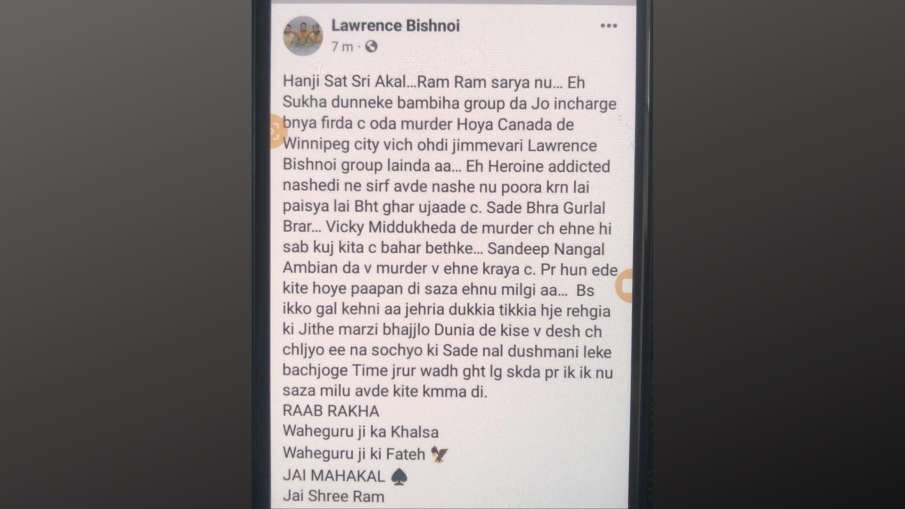 Viral post.
Who was Sukha Dinake?
Sukha's father wanted her to become a doctor but she entered the criminal world at the age of 17. Sukha Dinake had become the most dangerous sharpshooter of Punjab. He also stayed in Faridkot Jail in Punjab for a long time in connection with murder and other cases. Sukha was also booked for supplying arms and shooters in several incidents. He was associated with several gangs. The Bombayha gang was also one of them. Sukha was also included in the list of 41 terrorists and miscreants issued by the NAIA.
How was he killed?
Sukha Danake escaped from Punjab to Canada with the help of a fake passport in 2017. He used to sit there and commit extortion and murder. He was also an active member of the Khalistani gang and was the right-hand man of Khalistani terrorist gangster Arsdeep Singh alias Arsh Dalla. 15 rounds of bullets were fired at him in the Canadian city of Winnipeg due to which he died on the spot.
Also Read: Sukha Donkey: Gangster Sukhdal Singh alias Sukha Donkey killed in Canada, 41 on list of terrorist-gangsters
Also read: Who was Sukkha Donike included in the list of 41 terrorists and gangsters, what was his crime?
Latest India News