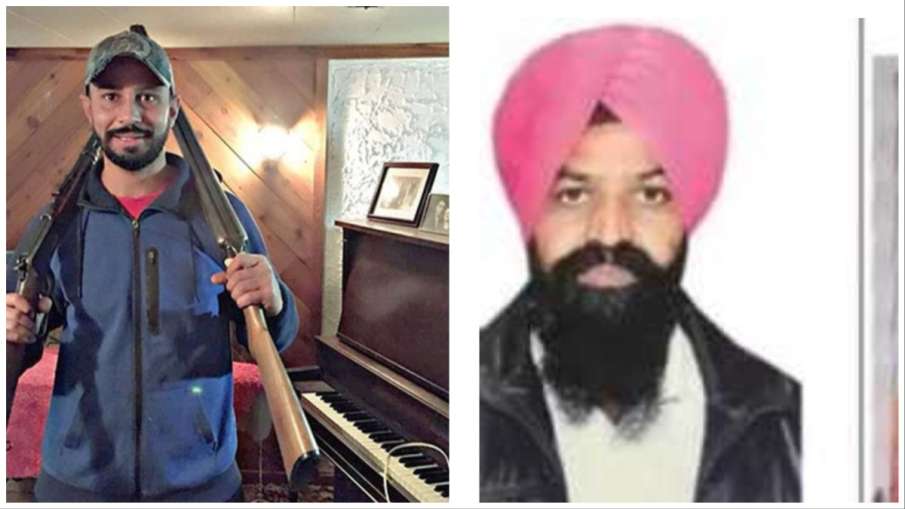 A big revelation has come out in the Sikh murder case in Canada. A conspiracy was hatched along with Sukhdal Singh alias Sukha to kill Arsdeep Dala. Arshad Dalla was also present in Sukha's flat just before the murder. The assailants knew that Arshad Dalla was also present in the flat along with Sukha. But Arshad left shortly before the attack. Notably, Sukhdal Singh was murdered in Flat No. 203 of Corner House on Hazelton Drive Road in Winnipeg, Canada. Meanwhile, the assailants shot Sukha 9 times.
Along with Sukha, Arshaddeep was also on target.
According to information, Lakhvir Singh, who lives in Karachi, has become active after the death of Rode Sukha. Let us tell you that Lakhvir Singh Road is the nephew of Khalistani terrorist Jarnail Singh Bhandranwale who is living in Pakistan under the aegis of ISI. Lakhvir is related to Arsdeep Dalla, a close associate of Khalistani terrorist Sukha. Punjab to Canada is on high alert after Sukha's murder. There is a fear of gang war in Punjab and Canada. Goldie Brar, Lawrence and Jaggu Bhagwan Puria's chickens are on Lakhbir Singh Road.
Involved in the search for Khalistani Goldi Brar
Goldie Brar is being hunted by Arsh Dulla and his associates with the help of ISI. Let us tell you that both Lawrence and Jaggu Bhagwan Puriya are claiming to have killed Sukha. Let us tell you that Lakhvir Singh is the head of the Khalistan Tiger Force and is associated with Pakistan's ISI. According to sources, Lakhvir Singh funds Arsh Dullah with arms, drugs and money. Arsh Dullah may have gone underground in Canada. But her network is stronger than Goldie Brar in Canada. This is due to the support of Khalistan Tiger Force and Pakistan's agency ISI.
Who is Arsdeep Dala?
Canada-based Khalistani terrorist Arsdeep Dalla was very close to Hardeep Singh Nanjar. Full support of Pakistani intelligence agency ISI and Lashkar to Arshad Dullah sitting in Canada. Sukhdal Singh alias Sukha was also part of the Arshadip-Najar nexus. According to Arsdeep Dala's dossier, there are 25 cases registered against Arsdeep Dala. Arsdeep is very close to Khalistani terrorist Randa in Pakistan. Most wanted Khalistani terrorist Arsdeep Singh alias Arsh Dalla was working with terrorist Hardeep Najjar. At the behest of Pakistan's intelligence agency ISI, Dalla is planning terror incidents in Delhi and Punjab in collaboration with Lashkar-e-Taiba. It is also written in the dossier that Arsh Dullah is a resident of Monga area of ​​Punjab. Several cases have been registered against Arash Dulla in Punjab, Delhi, Haryana. A case under UAPA was registered in Delhi. The NIA had also booked Arash Dalla under UAPA and announced a reward on him.
Latest world news.
(tag to translate)Arshdeep Dalla