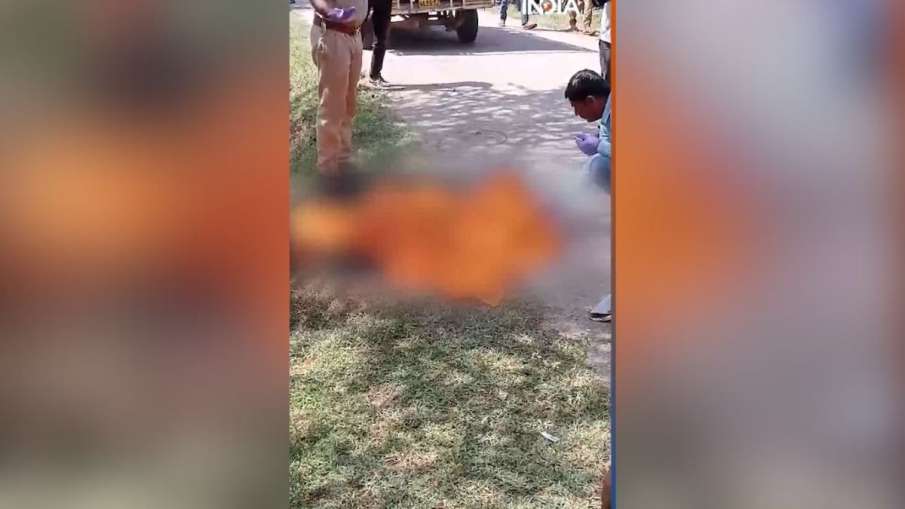 A half-burnt body was found near Papad village in Rajasthan's Jaipur on Friday, creating a sensation in the area. Which was said to be the body of a woman. However, now there is a new twist in this matter. Actually, the body found is not that of a woman, but of Nilu Kunar of Mansarovar. Nilu started living with a young man named Annie. Enraged by this, boyfriend Naresh Meena along with his friend Sunil strangled Neelu to death in a moving car.
An argument broke out between Neelu and Naresh.
After that, both of them together burnt Nilu's body by sprinkling petrol on it in a deserted place near Papar village. Both of them had also removed Nilo's jewellery. Apart from this, Neelu's mobile was also broken and thrown away. Police have identified three accused in this case. Naresh Meena of Jawahar Nagar and drummer Sunil have been identified. Neelu was living with Naresh for five years. All three went together to congratulate. Neelu was living with someone else for some time. Neelu had an argument with Naresh Meena at Mansarovar on Friday evening at 5:00 PM and Naresh then fabricated the story of her murder.
BJP surrounded the Congress government.
After the body was found at the spot, fear and panic spread in the police administration. Police reached the spot on information. The police found a half-burnt body. Meanwhile, the FSL team also reached the spot and collected the evidence. After this incident came to light, the BJP leveled serious allegations against the Congress government in the state regarding law and order. BJP state president CP Joshi said that the safety of women in the state is being defamed and the Congress government of the state is also responsible for it.