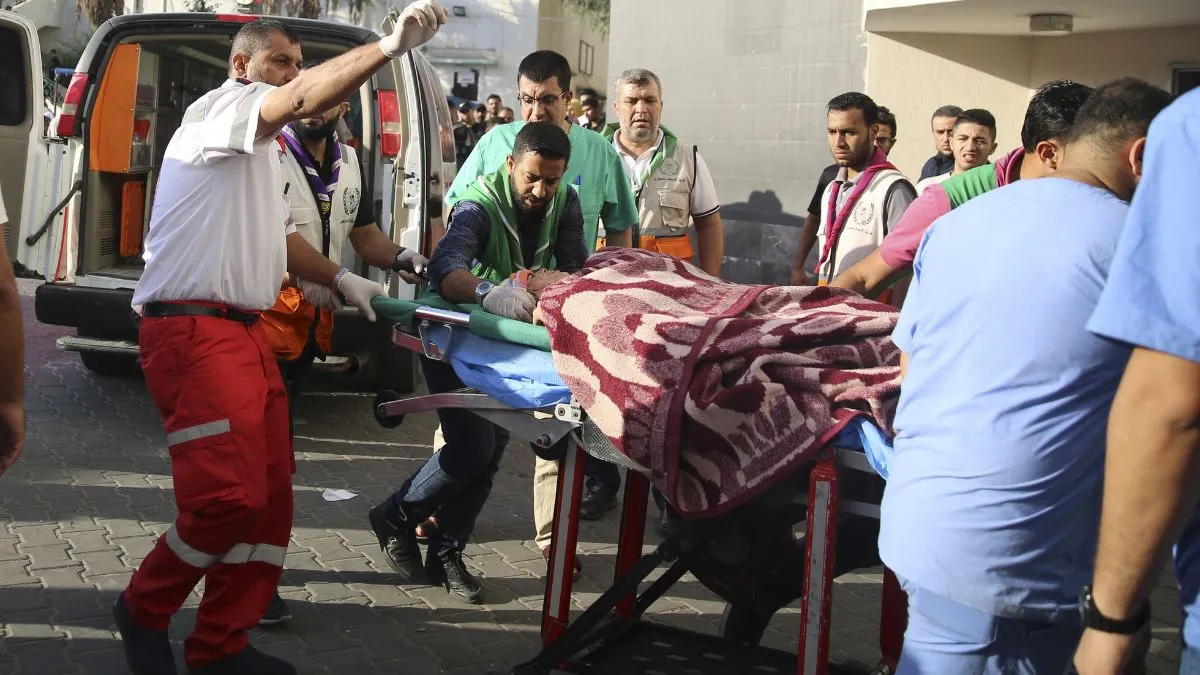 Most of the staff have fled the premises after the occupation of Shifa hospital in Gaza by the Israeli army. In such a situation, there are very few doctors and staff left in the hospital. Meanwhile, the condition of many children admitted to the hospital has become critical. A United Nations team said Sunday that 291 people, including 32 children, were left in critical condition after Israeli forces evacuated patients from Gaza's largest hospital. He said that the children have problems such as serious wound infections and spinal cord injuries due to which they are unable to walk.
The World Health Organization (WHO), which is leading the operation, said it visited Shifa Hospital on Saturday morning after about 2,500 displaced people, patients and medical staff left the hospital premises. Describing Shifa Hospital as a 'death zone', the agency said, "The patients and health workers they spoke to were concerned about their safety and health and requested to leave the place." That in the coming days more teams will try to reach Shafa. Trying to move patients to southern Gaza. The Israeli military alleges that Hamas militants have set up a command center in Gaza's Shifa Hospital that they are searching for. However, Hamas and the hospital staff rejected this claim.
Israel said – the patients left voluntarily.
Israel believes there was a voluntary mass exodus of patients from the hospital on Saturday. However, the people who left there termed it as forced displacement. "We went in at gunpoint," Mahmoud Abu Auf told the AP after leaving the hospital. Tanks and snipers were everywhere inside and outside. Israeli forces detained three people. In addition to northern Gaza, dozens of people were also killed in the urban Jabalia refugee camp. Eyewitnesses believe that people have been killed in the Israeli attack. Injured survivors Ahmed Rizwan and Yasin Sharif said this resulted in a massive attack on the camp's Fakhora school. "The scenes were horrific. Bodies of women and children were lying on the ground. Other people were screaming for help," Rizwan told AP.
The walls of the hospital were covered in blood
Photos obtained by the AP from local hospitals showed more than 20 bodies wrapped in blood-soaked sheets. In a post in Arabic on social media, the Israeli army warned people in and around Jabalia to leave the area. The Israeli army said its troops were active in the area to eliminate militants. "Horrifying images and videos have emerged of hundreds of people killed and injured in yet another UNRWA school, leaving thousands of homeless people dead," UNRWA Commissioner General Philippe Lazzarini said on social media platform X. A house hosts people." have been. I (AP)
Also read this
Latest world news.