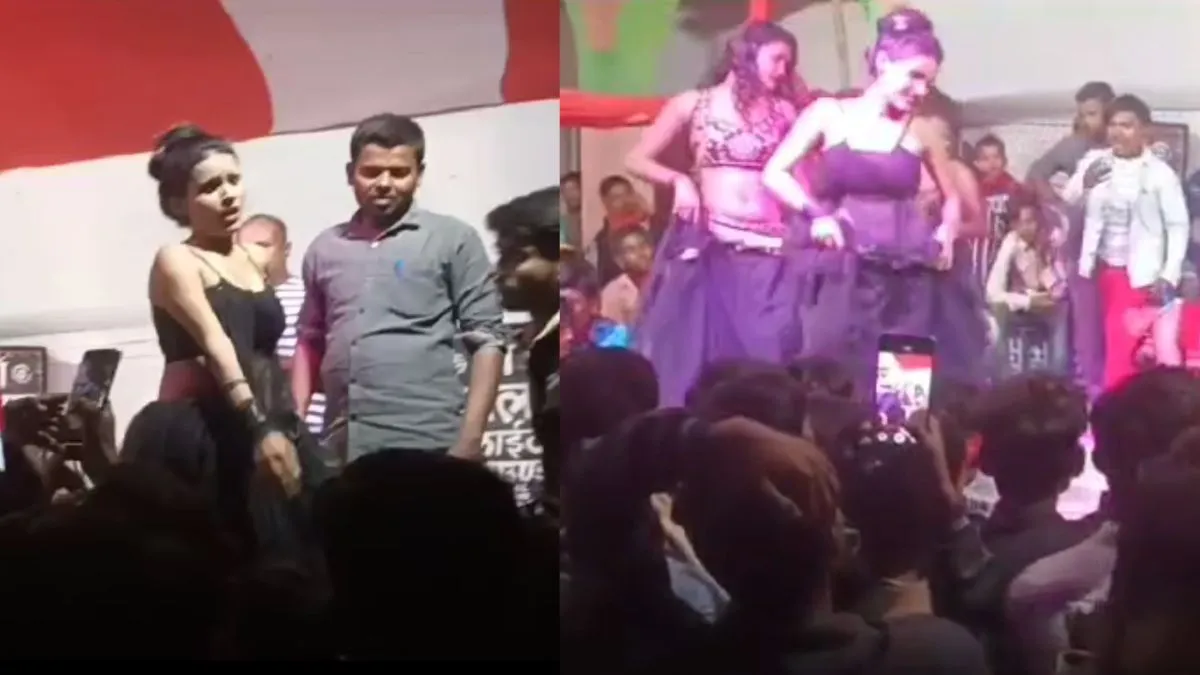 The condition of educational institutions in Bihar is not hidden from anyone. But despite this dire situation, when the education department shows shamelessness, it is a more serious matter. In fact, a video has surfaced from a government school in Bihar in which girls are seen dancing to obscene songs. This video embarrassing the temple of education in Bihar is going viral on social media.
From the education department to the police administration, heedless
In fact, ever since Additional Chief Secretary KK Pathak took charge of the Education Department, there has been a stir in the Education Department. But now slowly their fear seems to be disappearing. That is why bar girls danced to Bhojpuri obscene songs at Raghuni Gop Sandrothy High School in Nyatol village of Bokhada block in Sitamarhi district. This video is said to be on the day of Govardhan Puja, but is now going viral. The education department is still unaware of the matter and the police administration has also not taken any notice.
You can also say that the police administration and the education department are being failed by misguided people. This video is fast becoming viral on social media. Such an incident in a school is a disgrace to the temple of education. It is being told that many girls danced to obscene songs throughout the night in this school located in Nyatul village.
A prime example of Bihar's broken education system
Just a few days ago, the biggest example of the state of disrepair of a government school came out from Patna, the capital of Bihar. From here a picture emerged which tarnished the face of the education system of the state. Actually 5 schools are run together in one building in Karbigahia. The school is horribly dirty inside and outside, the campus is waterlogged and one building is dilapidated. So after that only one two storied building is left from which 5 schools run simultaneously. Earlier the school used to run in two shifts but now it has been reduced to only one shift. So 5 teachers from 5 schools are forced to teach together in one room. Teachers are forced to divide the blackboard into 5 sections using chalk and 5 teachers teach 5 different subjects.
(Report – Saurabh, Sitamarhi)
Also read-
Even before the IND vs AUS match, Kapil Dev celebrated, doing the Kartahafaad dance with this beauty
From 'Dumb Doll' to 'Iron Lady', the story of former Prime Minister Indira Gandhi