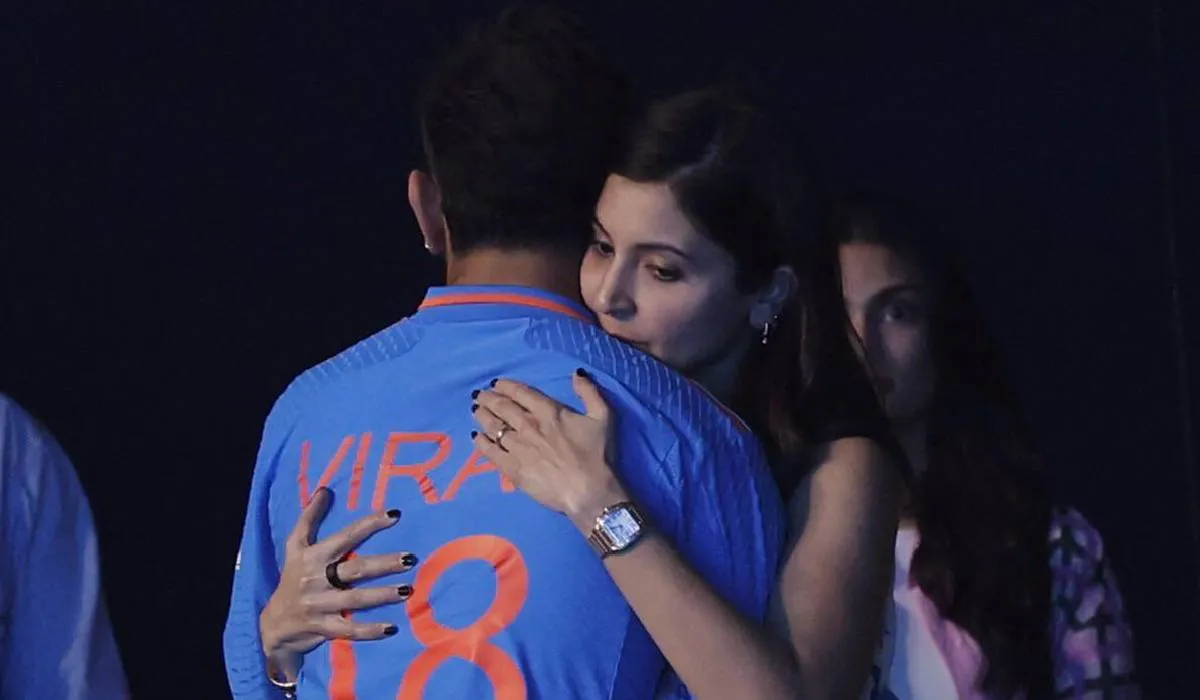 Last day was full of disappointment for the Indian cricket team. Despite the team's hard work, the team lost. India took on Australia at the Narendra Modi Stadium in Ahmedabad. Many Bollywood stars also arrived to watch this tough competition. Many big names like Shah Rukh Khan, Ranveer Singh, Deepika Padukone, Ayushmann Khurrana were included in this list. Wives of Indian cricketers were also present and were seen cheering their husbands and the Indian team. Anushka Sharma, who came to boost Virat Kohli's morale, looked very disappointed after India's defeat. Meanwhile, some emotional moments of Virat and Anushka Sharma were caught on camera and now they are going viral.
This picture made fans emotional.
A picture of Anushka Sharma and Rohit Sharma's wife is going viral very fast. Both are seen standing in the stands. Meanwhile, both became very emotional and their eyes filled with tears. This scene is after the defeat of India. Looking at the picture, it is clear that both are heartbroken by India's defeat. Fans are also getting emotional after seeing this picture.
See the image here
Anushka hugs Virat
Apart from this, another picture is going viral very fast. This picture is taken when the Indian team is returning to the pavilion after losing the match. Meanwhile, Indian batsman Virat Kohli visits his wife Anushka Sharma. Anushka hugs Virat with teary eyes. Virat also looks quite disappointed. Fans are also disappointed after seeing this emotional moment of both. After seeing this picture, many people are saying that Anushka is actually a supporter of Virat and is supporting him even in difficult times.
Watch the emotional moment here
The match was like this
Let us tell you that Australia captured the trophy for the sixth time by defeating India in the World Cup final. They won the toss and elected to bowl first. Batting first, India set a target of only 240 runs. Although the Indian bowlers tried to defend the low score by taking three crucial wickets in the first powerplay, Australia still played brilliantly to claim the victory. A strong partnership was seen between Travis Michael Head and Marence Lebuschagne. Australia easily achieved the target of 241 runs and won the match by six wickets. Indian fans were heartbroken after losing the final match.
Also read: Harbhajan Singh's strange statement cost him dearly, Anushka Sharma and Athiya Shetty's fans scolded him.
Even before the IND vs AUS match, Kapil Dev celebrated, doing the Kartahafaad dance with this beauty
Latest Bollywood News.