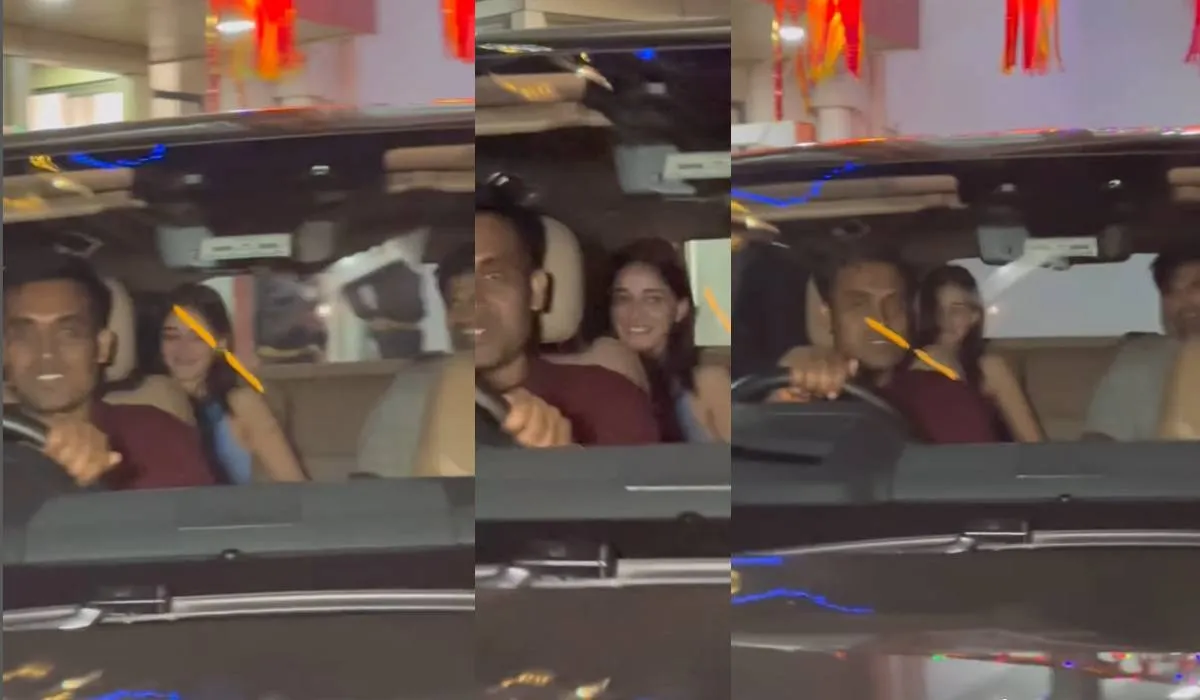 Fans are eager to know about the love life of Aditya Roy and Ananya Pandey. The two were already in the limelight, but after Ananya Pandey's appearance in 'Koffee With Karan' Season 8, these two are making more headlines. Recently, Ananya accepted her relationship with Aditya Roy Kapur and confirmed that the two are dating. Soon after, Ananya Pandey also wished Aditya Roy on his birthday. Now a video of both of them has come out which is fast becoming viral.
Aditya and Ananya went out together.
In the leaked video, Aditya Roy Kapur is seen with Ananya Pandey late at night. The chemistry between the two is visible in the video. Both are seen laughing and smiling in the video. Both are seen going somewhere in the car. As soon as the camera came into view, Ananya Pandey blushed and started making cute faces. Aditya Roy Kapur also laughed after seeing Ananya Pandey blushing. However, the two were spotted together for the first time after the relationship was sealed. Most of the time both of them used to arrive at any event in separate vehicles but this time both of them were seen together.
Fans are loving this duo.
After seeing Aditya Roy and Ananya Pandey together, fans are quite excited. Fans say that the two look very cute together. Many fans consider their pair as the best pair of Bollywood. A netizen described the two as cute together.
Watch the viral video here
Meet Aditya Roy Kapur
Let me tell you, Aditya Roy Kapur and Ananya Pandey dating news are buzzing in the corridors of Bollywood. The two are often seen spending time together on date nights. Recently, a romantic video of the two also went viral, in which Ananya was seen holding hands. Even before leaving for Maldives, the two were spotted at the airport, which made it clear that the two had gone on vacation together.
Last seen in these projects.
Talking about actress Ananya Pandey's work, she was recently seen in 'Dream Girl 2'. Aditya Roy Kapur appeared in both seasons of 'The Night Manager'. On the work front, both are busy with several other unknown projects, information about which will be revealed soon.
Also read: Anushka Sharma cried over India's defeat, hugged her husband Virat Kohli and left fans emotional
Harbhajan Singh's strange statement cost him dearly, Anushka Sharma and Athiya Shetty's fans scolded him.
Latest Bollywood News.