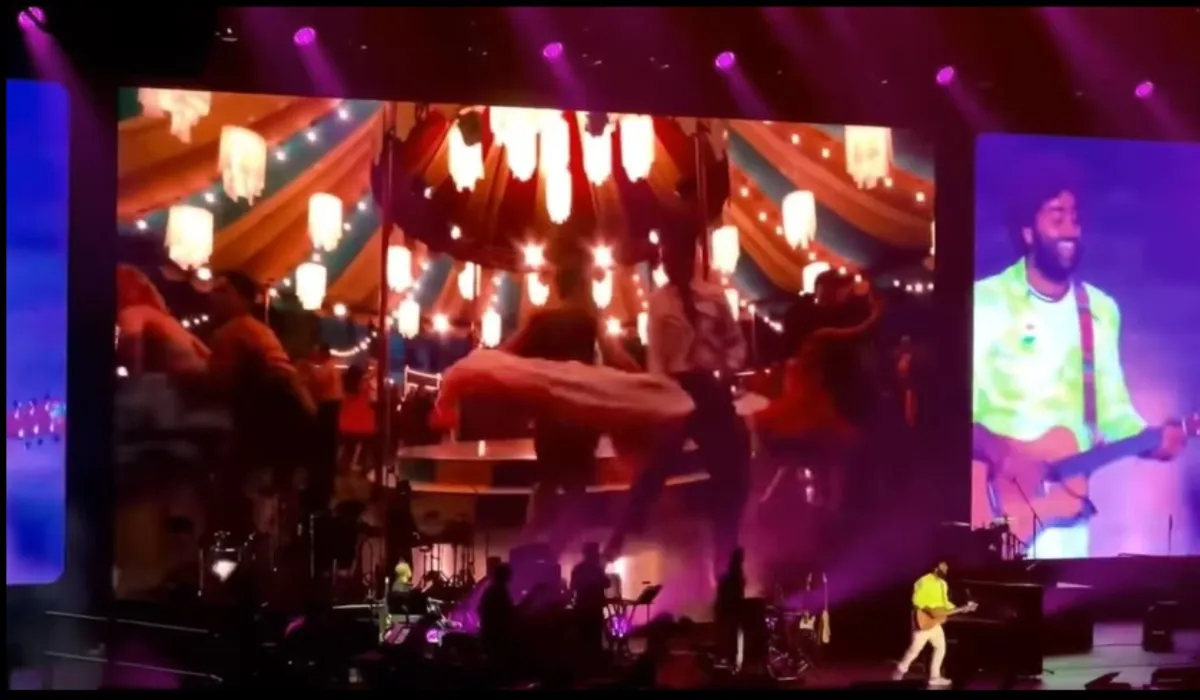 Suhana Khan, Khushi Kapoor and Agastya Nanda are going to make their debut in the film industry with Zoya Akhtar's film 'The Archies'. People have been buzzing about 'The Archies' for a long time. Meanwhile, Arijit Singh surprised everyone by singing 'In Rahoon Mein' from 'The Archies' at his recent live concert in Abu Dhabi. People present at the concert were surprised as 'In Rahon Mein' by 'The Archies' had not been released yet. Many pictures and videos of the event are going viral on social media, in which you can listen to this song.
Archies' song went viral even before its release.
'The Archies' song 'In Rahoon Mein' is very cute and you will be happy to hear this song in Arijit's voice. 'The Archies' song 'Un Rahoon Mein' is not yet released but now Arijit Singh has created a buzz on social media by singing this song. People are loving this song a lot. As you can see in this video, the singer is singing on stage and the video of the star cast of 'The Archies' dancing is shown on the screen.
Watch the video here-
The Archies will be full of star kids.
Director Zoya Akhtar's 'The Archies' stars the star kids Suhana Khan, Agastya Nanda and Khushi Kapoor along with Vedang Reena, Dot, Meher Ahuja and Yuvraj Menda. Watching this movie will remind you of pop culture. Anglo-Indian vibes will also be seen. In this movie, Suhana Khan's character's name is Veronica and Khushi's character's name is Betty. The story of the film will see the journey from love to friendship.
About Archies
The film is produced by Tiger Baby Productions and directed by Zoya Akhtar. The film stars Agastya Nanda as Archie Andrews, Suhana Khan as Veronica Lodge, Khushi Kapoor as Betty Cooper, Mehr Ahuja as Jughead Jones, Vedang Reena Regi Mantle and Aditi Dutt Sehgal as Dalton Dolly. 'The Archies' is set to premiere on Netflix on December 7.
Also read-
Anurag Thakur felicitates Madhuri Dixit with special award at IFFI 2023
Akshay Kumar's bodyguard pushed the fan, the actor took immediate action.
Bigg Boss 17 had a shocking eviction, contestants were seen crying.
Latest Bollywood News.
Arijit Singh