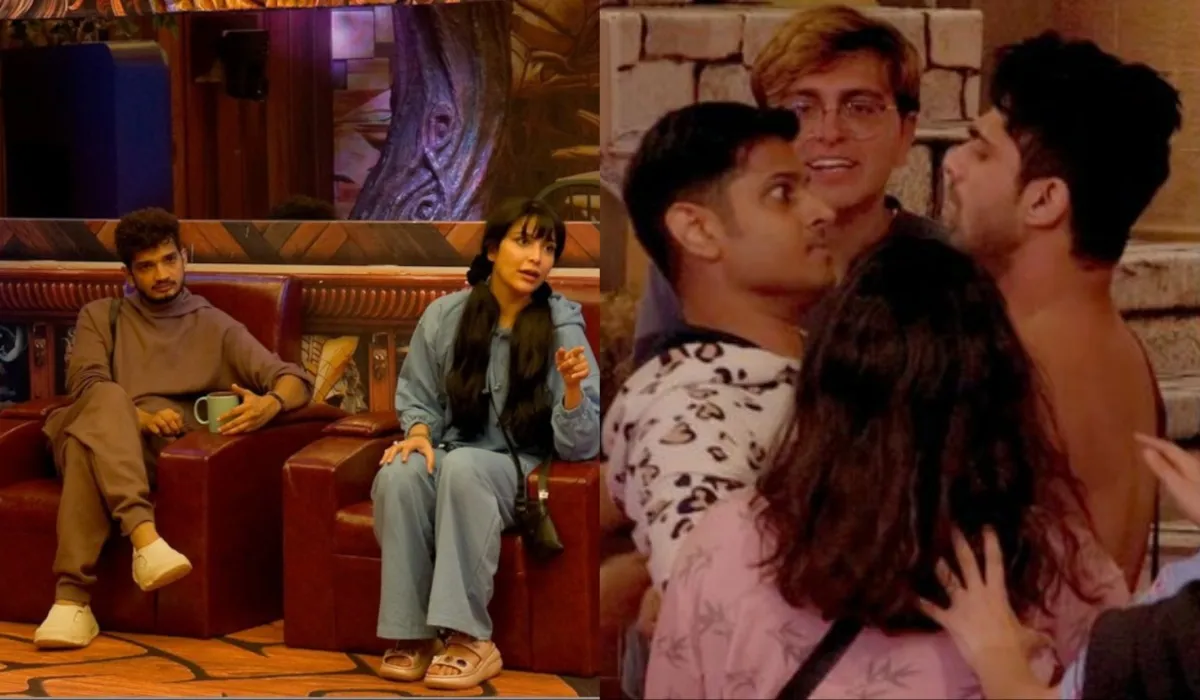 At the start of the 37th day of 'Bigg Boss 17', Bigg Boss has witnessed a massive shock to the housemates. Salman Khan's controversial reality show 'Bigg Boss 17' witnessed a huge explosion. Where Bigg Boss has given a big shock to the contestants in today's episode. The 37th episode of 'Bigg Boss 17' started with a dangerous fight. While Salman Khan's brothers Arbaaz Khan and Sohail Khan were seen relaxing the contestants in Sunday Chal, today's episode saw a surprise eviction.
Quarrel between Khanzadi and Ranko.
In today's episode, Khanzadi and Rinko have a heated argument. Meanwhile, other contestants of the house also came in between and started setting fire. While Khanzadi and Rinku were arguing, Ankita Lokhande and Vicky Jain on the other hand were happy to see their fight. Ankita and Vicky talk to each other and say that something interesting happened in the show today, which was necessary.
Manara Chopra messes with Abhishek.
After Ranko, Manara Chopra was seen fighting with Abhishek. Manara Chopra appeared so angry for the first time on the show. Manara Chopra fights with Abhishek and yells at him. Abhishek also angrily tells Manara to shut up but she doesn't shut up and Vicky Jain tells Manara that very good Manara. Ankita asks her to keep calm, but Vicky says let her fight, what do you have to do?
Neal jumps into the fray
Neil talks to Khanzadi about doing duty and asks how long she will rest. Seeing Khanzadi and Rinko fighting, Neil intervenes and says Rinko always supports her and today you are talking to her like this. Khanzadi calls everyone an idiot and Rinku calls Khanzadi a fatu. Clash with Aishwarya's princess too. Abhishek and Rinku talk and say Khanzadi is oblivious, don't talk to her.
Also read-
Arijit Singh sings 'In Rahon Mein' from 'The Archies' before its release, goes viral within minutes
Anurag Thakur felicitates Madhuri Dixit with special award at IFFI 2023
Akshay Kumar's bodyguard pushed the fan, the actor took immediate action.
Bigg Boss 17 (T) BB 17 (T) Salman Khan (T) Khanzadi (T) Neil Bhatt (T) Bigg Boss 17 (T) BB 17 (T) Salman Khan (T) Khanzadi (T) Neil Bhatt ( t)TV News