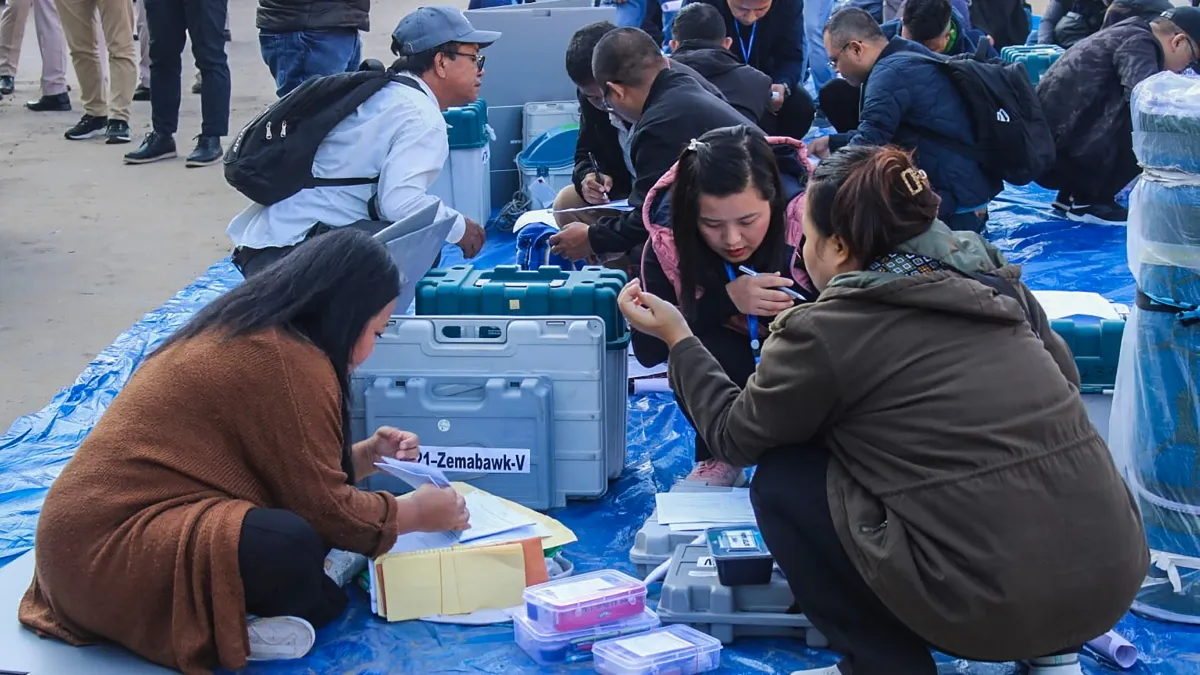 The results of the assembly elections in Mizoram will be out on December 3. There was a demand to change the date of counting of elections. Apart from Congress and BJP, the ruling Mizo National Front had also demanded to change the date of elections. The Mizoram Pradesh Congress Committee on Monday criticized the Election Commission for not changing the date of counting of votes despite several appeals. "It does not respect the sentiments of Mizo," he said.
Accused of hurting people's sentiments
The state Congress said in a press release that it and other political parties have made several appeals to change the date of counting of votes to December 3, as it is a Sunday, a holy day for the Christian community in Mizoram. . The release accused the Election Commission of maintaining silence on the issue and insulting the sentiments of the Mizo people. It said the Congress felt injustice was being done in Mizoram as the commission changed the polling date in Rajasthan due to a Hindu festival, while it acceded to a similar request made in the northeastern state. had refused.
Following the Supreme Court's order, the Punjab government, in action mode, convened the assembly session on November 28-29
"Don't worry about hurting the sentiments of Mizo people"
The Congress alleged that "the Election Commission is not concerned about hurting the sentiments of the people of Mizo. It is deliberately trying to hurt their sentiments". Last week, Chief Electoral Officer Madhup Vyas had said that the commission would not change the date of counting of votes in Mizoram. According to the 2011 census, around 87% of Mizoram's population belongs to the Christian community. Meanwhile, civil society groups, student organizations and Mizoram's NGO Coordination Committee have threatened to hold mass protests if the counting date is not changed. Voting for the 40-member Mizoram Assembly was held on November 7.
Dera Sacha Sauda chief Gurmeet Ram Rahim is coming out of jail once again, given a 21-day furlough.
Where is the world's only floating national park in India?