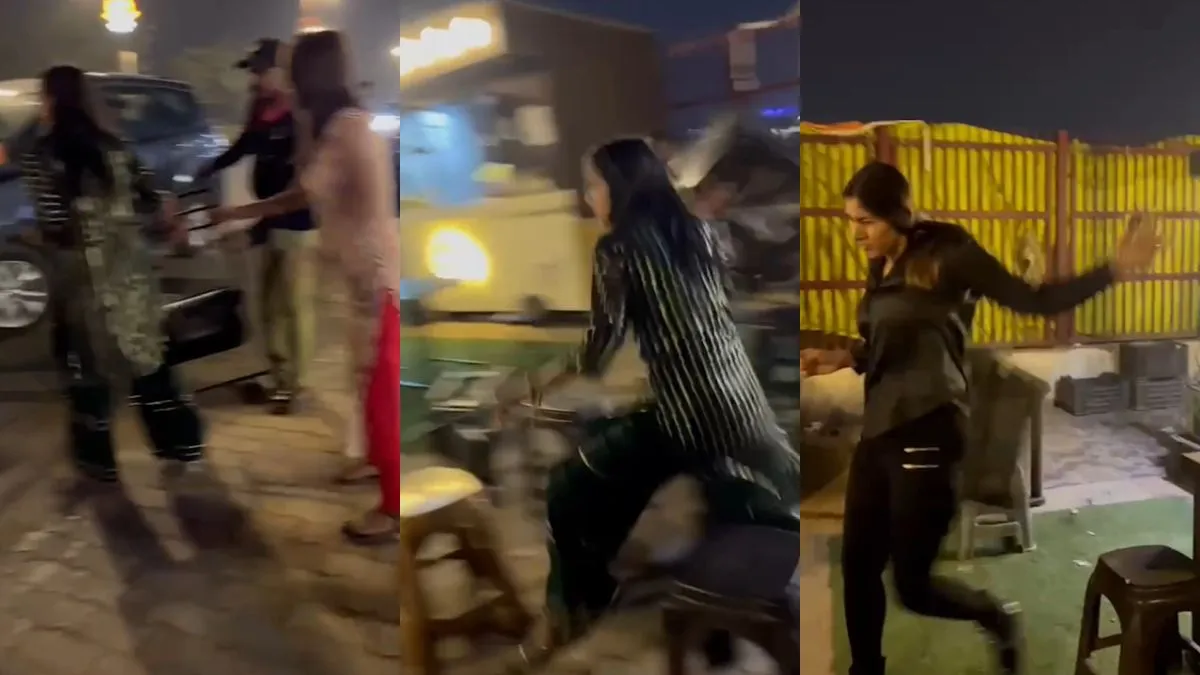 Gorakhpur: Gorakhpur is considered as the cultural city of Uttar Pradesh. Uttar Pradesh Chief Minister Yogi Adityanath hails from here. Member of Assembly from here is Ravi Kishan. The Gorakhnath temple has great recognition in the city. Until now this city was based on old ideas. Now like big cities this city is also developing nightlife culture. But its dark effects are also beginning to emerge. One such video has come out.
In this viral video, it can be seen that three girls got into a huge fight in the middle of the road while boating. What started as a quarrel turned into a fight when one girl attacked the other girl. They started hitting him with chairs and stools. Meanwhile, both continued to abuse each other. However, the third girl who was with them also tried to save them. But, no one listened.
The boys did not stop the fight but made a video
Boys were also present during this fight. None of the boys bothered to stop or stop the fight between these girls. However, in the meantime, the shopkeepers who were there saw her stool and chairs moving and snatched them from the girl's hand. It is being told that the incident took place at a tea shop located in Nokawahar in Gorakhpur's Ramgarhtal. However, it is not yet known when this video is from.
A fight between three girls
According to Viral, three girls had gone boating with some boys. Everyone is sitting at the tea stall. Meanwhile, there was an argument between the two girls over something. After which one girl started hitting the other. Whatever stool or chair she could get her hands on, she would use it on her friend. Initially, the boys who were with him tried to save him. But seeing the video being made, they also turned aside.
The video went viral on social media
A girl is chasing another girl to a great distance, abusing her and hitting her with a stool or a chair placed there. There is another girl's voice. 'Are you crazy… call the police quickly… make a video of it'. In the viral video, it is heard that after the beating, a girl is asking if someone made the video?
Report.Raj Srivastava