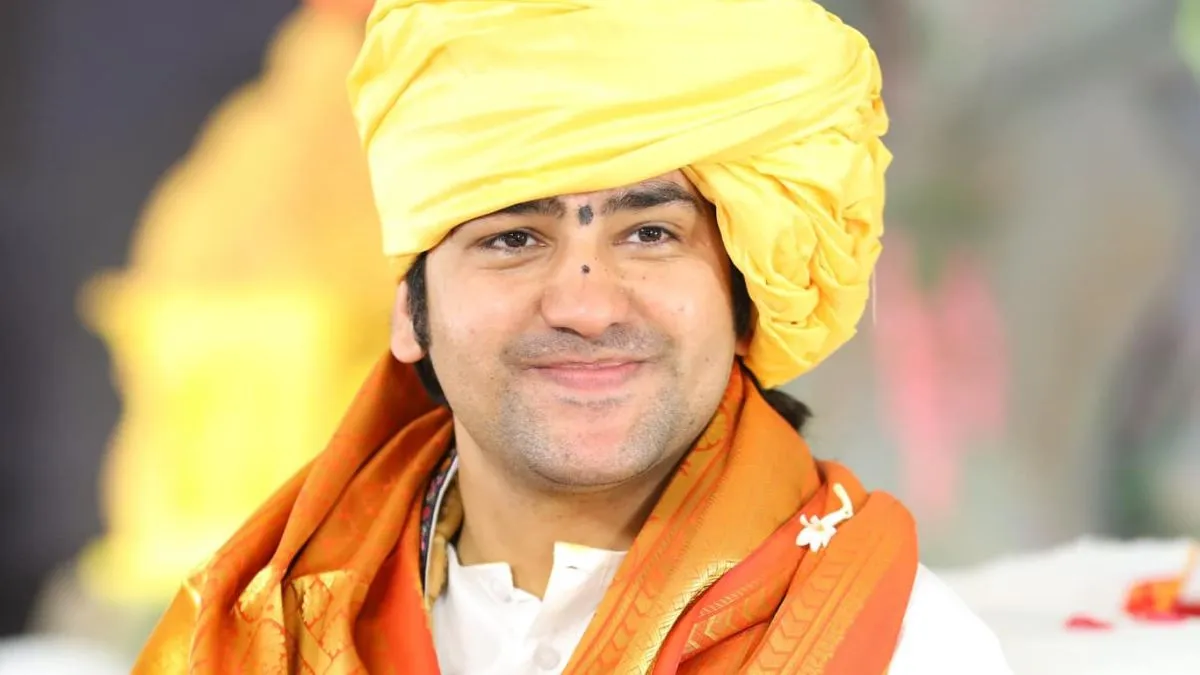 The issue of Maratha reservation in Maharashtra has been hot for the past few days. Meanwhile Bageshwar Baba Pandit Dhirendra Shastri who came to Pune for one of his programs has commented on the Maratha reservation. Bageshwar Maharaj has announced his support for Maratha reservation. Addressing the media, Dhirendra Shastri said that we are with the Marathas. I support Maratha reservation. He also said that he has come to make people aware of Sanatan culture. Meanwhile, he also became angry with those who opposed the program.
What did Pandit Dhirendra Shastri say?
Addressing a press conference held in Pune, Bageshwar Maharaj Dhirendra Shastri also targeted the Andha Shraddha Nirmulan Samiti which opposed him. He said who will stop the protesters. Talking to the media, he also said that so far only two politicians have come to me with questions from the common people. Dharendra Shastri i.e. Bageshwar Maharaj had also expressed his stand regarding Maratha reservation earlier. He said that knowing the thoughts of the mind is different and talking about rights is different. When India was under slavery, the Marathas showed bravery and gained freedom. Hence Bageshwar Peeth is with the Maratha community. Bageshwar Baba has said that they should get reservation.
The Maratha reservation movement reached a 'decisive stage'
On the issue, social activist Manoj Jarange announced on Monday night that a gradual fast will be started in all villages of Maharashtra from December 1 in support of reservation for the Maratha community. He accused the political parties of conspiring to deprive the community of the benefits of reservation. Jarange, who led the agitation demanding reservation for the Maratha community in government jobs and education under the Other Backward Classes (OBC) category, said the agitation has reached a decisive stage and members of the community have to stand up for themselves. Will fight for rights. Living within the law and in a non-violent manner.
(Reporting by Zaid Memon)
Also read-
634 new incidents of paratha burning in Punjab, police registered FIR against 1000 people
UP: CM Yogi's big decision on Halal certification, inquiry handed over to STF
Maratha Reservation