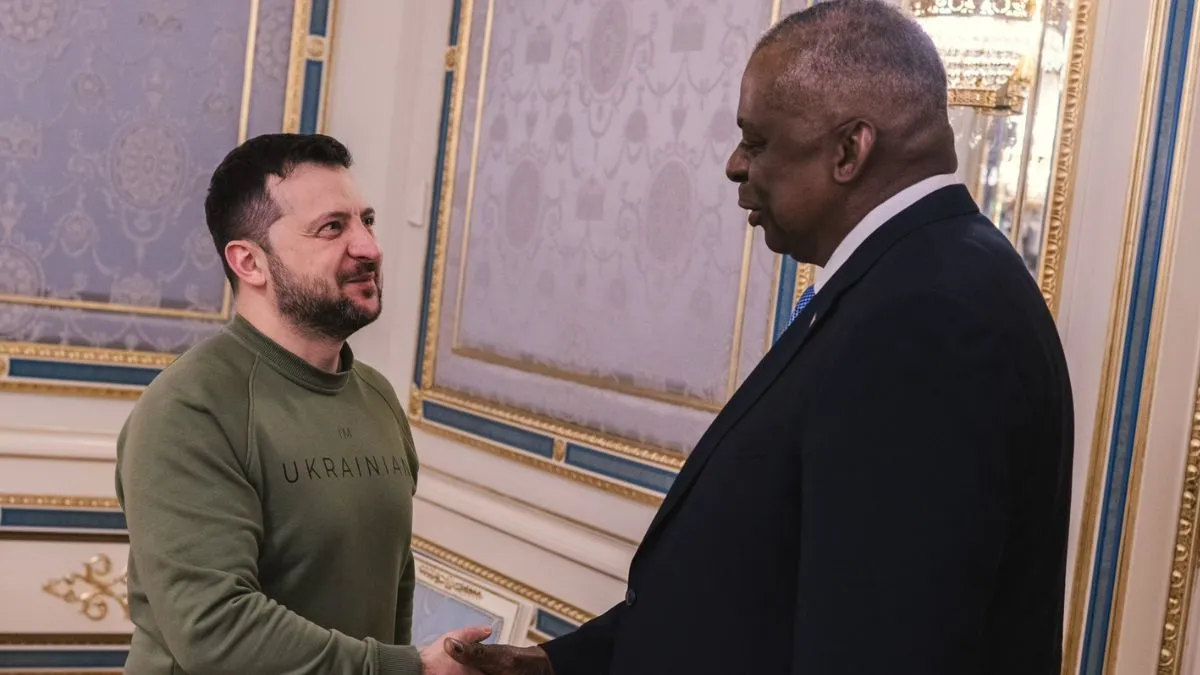 Cafe: For the past few days, the news of the war between Israel and Hamas has been passing in front of people's eyes and it seems that the world's attention has been diverted from the Russia-Ukraine war. However, the US does not want to let Ukraine feel isolated at any cost. This is the reason why US Defense Secretary Lloyd Austin made an unannounced visit to Kiev on Monday. Austin's visit is to ensure the continued supply of money and weapons to Ukraine. Let us tell you that US and international resources have been affected by new global threats arising from the Israel-Hamas conflict.
Austin reached Kiev by train
Austin, who arrived in Kiev by train from Poland, met with President Vladimir Zelensky and Defense Minister Rustam Umarov. He said Ukraine's efforts to repel Russian aggression were "important to the rest of the world" and would have "long-term" US support. Zelinsky said Austin's visit was "a very important signal for Ukraine." He thanked the American Parliament, Congress as well as the American citizens for their support and said, "We believe in your support." This is Austin's second visit to Kiev.
'America will stand with Ukraine'
Austin's first visit took place in April 2022, just two months after the Russian invasion. At the moment, the world's attention is focused on West Asia and the nearly 21-month-long Russia-Ukraine war is showing signs of fatigue. "I'm here today to deliver an important message, America will stand with Ukraine in its fight for independence against Russian aggression," Austin posted on X. But the fight in Gaza could divert attention and resources from the fight in Ukraine.
https://twitter.com/SecDef/status/1726587659815182765
Ukraine has received billions of dollars in aid.
Since Hamas's October 7 attack on Israel and Israel's devastating bombing of Gaza, the United States has acted quickly to prevent these attacks from escalating into a regional war, in which more than 10,000 civilians have been killed. Ukraine has so far received $44 billion worth of arms from the United States and more than $35 billion from other allies, ranging from millions of rounds of ammunition to air defense systems, advanced battle tanks and eventually F-16 fighter jets. has been promised. involved in
Ukraine may face problems in the future.
Ukraine still needs more aid and is facing shortages after nearly 20 months of arms supplies. Some European countries, such as Poland, have reduced support given the need to maintain adequate capabilities for self-defense. However, as winter sets in, ground conditions will make it more difficult for either side to make major gains. That could turn against Ukraine if U.S. lawmakers feel there is time to wait before requiring more money.
Latest world news.