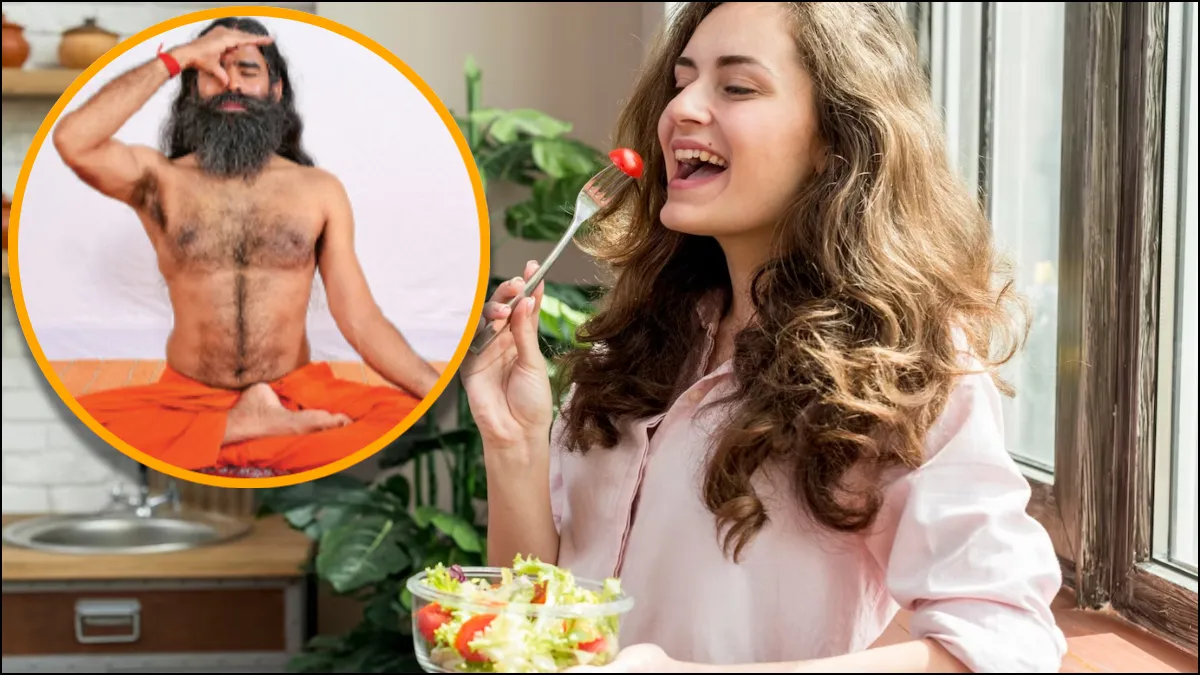 Today, a health word gaining popularity worldwide, Free-Lufts-LIV (FRI-LUFTS-LIV) means 'live a peaceful life without harming nature'. However, the way most people live makes it necessary to breathe in the open air for a few moments. Sights like blue skies and vast empty fields are rarely seen in metropolitan cities. However, this tradition of living among nature has existed for a long time in Nordic countries such as Sweden, Norway and Denmark. People here find the solution to most of their problems in nature. Whenever we get time we go out for walks. I cycle a lot whenever I get the chance. Go trekking in the mountains. Breathing in the open air is their main health mantra.
In India too, 'nature and vegetarianism' have been a part of life for centuries. Which we have forgotten due to modern lifestyle. Now all the countries of the world are appealing to adopt this tradition of India. Recently, a study has come out according to which if 'plant-based food' is consumed at a young age, the risk of heart diseases can be reduced to a great extent. It also keeps cholesterol under control. According to a study published in the journal BMC Medicine, eating plant-based foods instead of processed meat once a day can reduce the risk of heart disease by 23 to 36 percent.
Natural foods should be eaten to keep the heart healthy. Heart problems are becoming a major cause of death worldwide. So it should not be taken lightly. Get your heart checked regularly and follow a vegetarian diet. Not only this, the heart can also be kept healthy through yoga. Learn how to keep your heart healthy from yoga guru Swami Ramdev.
What to eat to keep the heart healthy?
Seasonal fruits
Green vegetables
whole grain
Low-fat dairy products
Stay away from these things and the heart will become strong.
Saturated fat
Too much salt
very sweet
Carbonated drinks
They are at risk of heart diseases.
High BP
High sugar
Cholesterol increase
Chest pain
sweating
How to check heart strength?
Climb 50-60 stairs in 1 minute.
Set up 20 times in a row.
Do the grip test ie remove the lid from the jar.
How to avoid cardiac arrest
Improve lifestyle
Quit tobacco-alcohol habit.
Eat healthy food instead of junk food.
Practice yoga and pranayama daily.
Do walking-jogging cycling.
Share problems instead of stressing.
These checkups are important for the heart.
Blood pressure once a month
Cholesterol in 6 months
Blood sugar in 3 months
Eye test at 6 months
Full body once a year
From diabetes to obesity, Swami Ramdev has solutions for these health problems.
Heart will be healthy, control these things
Keep blood pressure under control
Keep cholesterol levels in check
Control sugar levels.
Keep your body weight low
Yoga will make your heart stronger.
Micro exercise
Tadasana
Workshasana
stress
A superfood for the heart
Flaxseed
Garlic
cinnamon
Turmeric
Heart will become strong, take these measures.
Take 1 spoon of Arjuna bark, 2 grams of cinnamon, 5 basil leaves and boil it. Making a decoction of it and drinking it daily keeps the heart healthy.
Latest health news.
Vegan Diet