International Emmy Awards 2023: Actor Jim Sarab was nominated for the 51st International Emmy Awards 2023 for his outstanding performance in 'Rocket Boys'. However, Jim missed out on receiving the award. Martin Freeman won an International Emmy Award for his performance in 'The Responder'. Other nominees in this category included Gustavo Bassani for Eosi el Espia Arrepentido and Jonas Carlsson for Natritarna. And
Let us tell you that the awards were announced on the official x-handle of the International Emmy Awards. "The International Emmy for Best Performance by an Actor goes to "Martin Freeman in The Responder," produced by Dancing Ledge Productions," the post read. After missing out on the Emmy Award, Jim Sarabh has now given his reaction by posting on social media.
Jim Sarbh reacts after losing the Emmy Award
Jim has given his reaction to not winning the Emmy Award on his Instagram. "No luck," Jim wrote on his Instagram Stories. However, he congratulated Veer Das on his victory. Let us tell you that stand-up comedian Veer Das won the International Emmy Award for Comedy. He got this award for his popular Netflix special Veer Das: The Landing. Let us tell you that Veer Das has shared this award with Dairy Girls Season 3.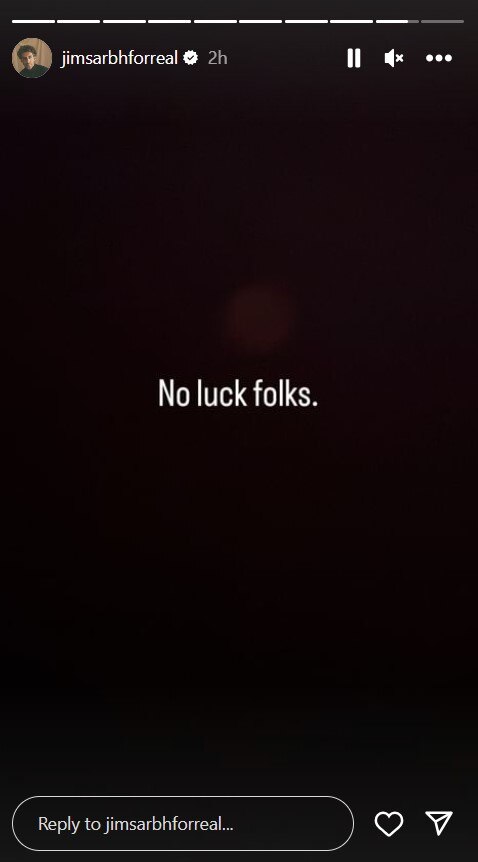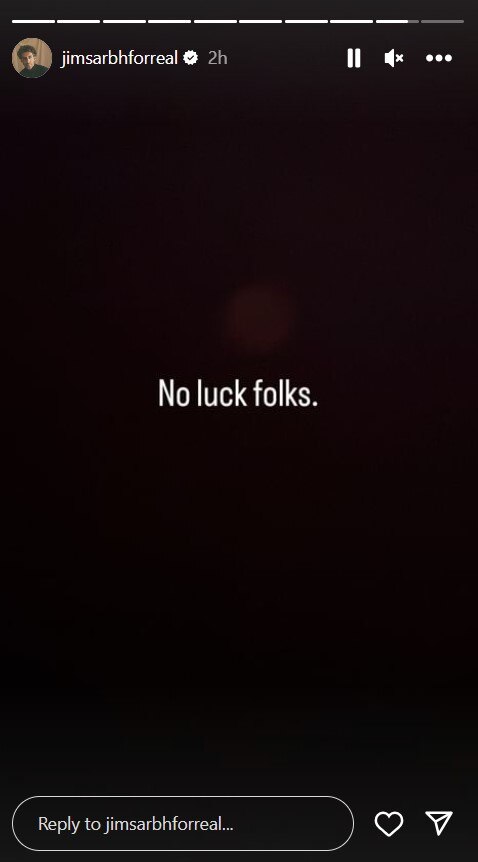 The International Emmy Awards 2023 were held on November 20.
Let us tell you that the International Emmy Awards ceremony was held on November 20 in New York City. Veer Das won, Shefali Shah and Jim Sarab missed out on Emmy wins. Mexican actress Carla Souza beat Shefali to win the award for her performance in the series 'La Cida (Dive)'. Producer and filmmaker Ekta Kapoor has won the Emmy Directing Award at the International Emmy Awards 2023. Significantly, Ekta is the first Indian woman to receive this honour.