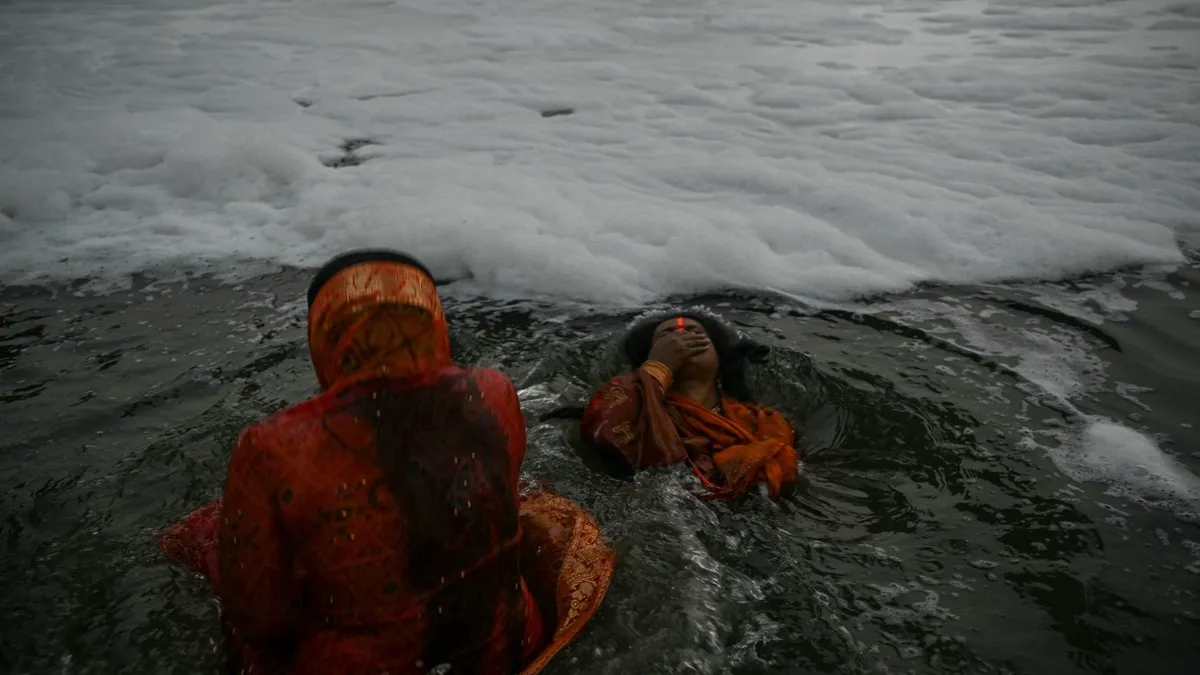 New Delhi: Delhi Lt. Governor VK Saxena on Monday lamented the condition of the Yamuna, which is full of sewage and sewage, on the Chhath festival and said that promises to clean the river have not been fulfilled. Saxena made a series of posts on the social media platform 'X' in which she targeted the Aam Aadmi Party (AAP) government. Saxena said, "The 6th Mahaparva concluded today with the arghya offered to Dinanath Lord Bhaskar. Chhati Maya is gone but Yamuna Maya is once again polluted. Devotees are again forced to worship in silt, debris and rot." It was forbidden to offer arghya in the river, but the Yamuna was not cleaned.
LG charges against Kejriwal government
Saxena accused the AAP government of "complicatedly" amending the National Green Tribunal (NGT) order through the Supreme Court. At the same time, a source in the AAP government said, "It is very unfortunate that a constitutional officer is making such a despicable comment on the Supreme Court judgement." Contempt of court is a punishable offense and we hope that the Supreme Court will take cognizance of the Lt Governor's allegations and deal sternly with this false allegation.
Officials from the Lt Governor's Secretariat said that instead of addressing the questions and issues raised by Saxena, the AAP government's "sources" are highlighting its "complete and criminal failure" to clean up the Yamuna over the past nine years. . Trying to hide under its cover. of 'insult'.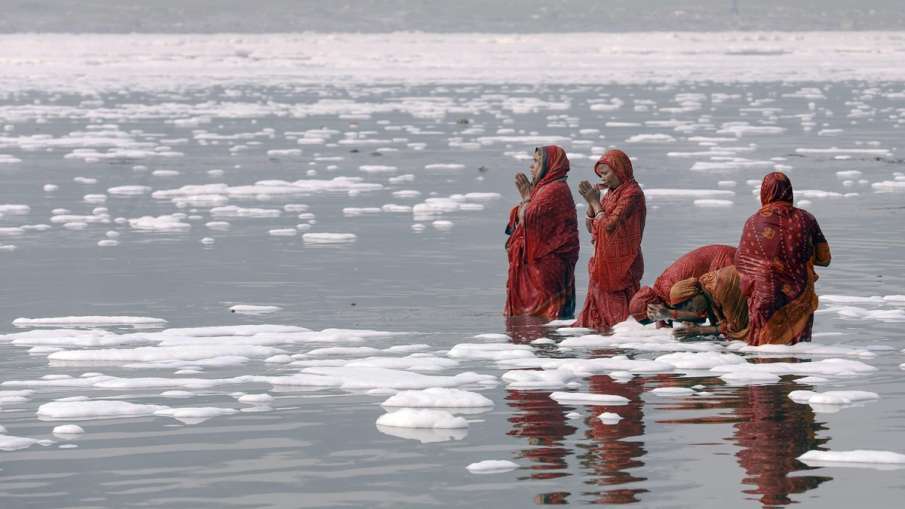 Women worshiped the sun in the frothy Yamuna.
Special arrangements for Chhath Puja at 1000 places in Delhi
Let me tell you that special arrangements were made by the Delhi government for Chhath Puja at 1000 places in Delhi. However, the water in the Yamuna river was the same last year too, when people had to stand and worship in foamy, dirty and toxic water during Chhath Puja. Let us tell you that Chhath Puja festival has ended yesterday. People from all over the country congratulated each other on this festival. In this regard, Delhi Government Minister Atashi said that since 2015 Arvind Kejriwal government has been making special arrangements for Chhath Puja so that the people of UP and Bihar consider Delhi as their home.
Also read-