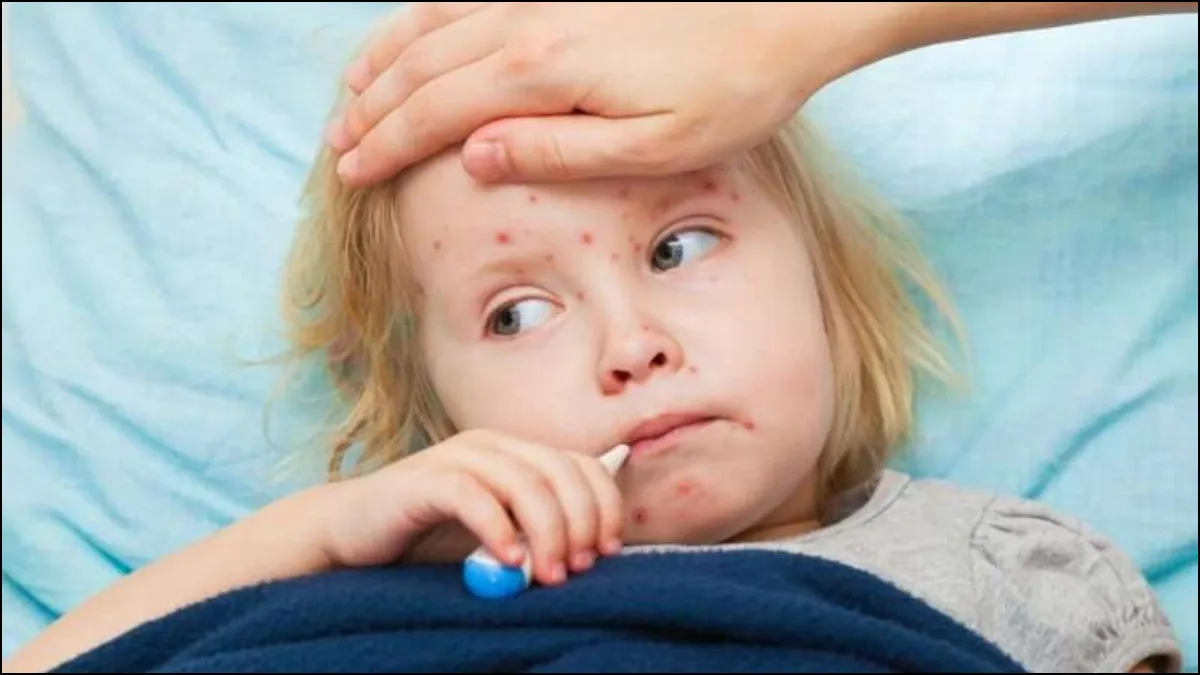 Measles is a viral fever that spreads through the air and first attacks the lungs. Measles fever attacks children most rapidly. Now a new report released by the WHO has revealed that there has been a sudden increase in the number of measles deaths worldwide. Corona epidemic is also believed to be behind this, due to which vaccination has decreased. Between the year 2021-2022, measles deaths across the world, including India, have increased by about 43%. In which about 1.36 lakh deaths have occurred and most of them are children.
The joint report of the World Health Organization and the US Centers for Disease Control and Prevention revealed that the number of measles patients has increased due to the Corona epidemic. This is believed to be due to lack of vaccination. From the year 2022, measles cases have increased by about 18 percent this year. If we look at the statistics, in 2022, around 9 million people will be infected with measles worldwide. In the year 2021, measles patients were found in about 22 countries of the world, which has now reached 37 countries in 2022.
Increased measles vaccination
Experts believe that we have to fight a long battle to get rid of measles. It is a highly contagious disease with a high mortality rate. Director of the CDC's Global Immunization Division, John Vertifeuil, has expressed concern over the issue, saying that the increase in the number of measles cases and deaths is alarming. To avoid this, all countries have to give special emphasis on vaccination.
Eggs for Heart: Should a heart patient eat eggs or not? Does eating eggs increase cholesterol?
Children deprived of vaccination during Corona
Measles vaccination is given in two doses. In which about 3.3 crore children were deprived of it between 2021-22 due to Corona. About 2.2 million children did not receive the first dose of measles and 1.1 million children did not receive the second dose of measles. Last year, 83 percent of children received the first dose of measles and 74 percent received only the second dose. This shows that there has been a significant decline in measles vaccination.
Latest health news.