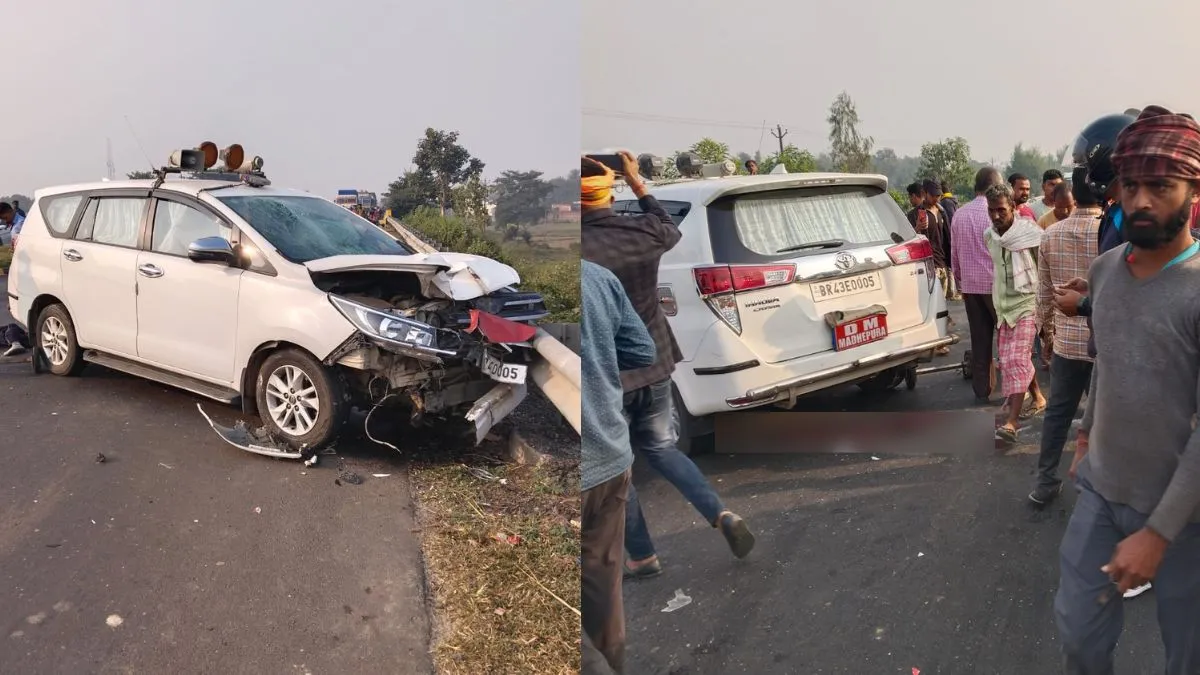 Madhubani in Bihar has seen speed bumps on NH-57. Three people died after being hit by a speeding vehicle here. The vehicle in which the accident took place is said to belong to Madhepura DM. The incident took place in the Phulparas police station area and people seized the DM's car. Agitated villagers blocked the National Highway, resulting in a long queue of vehicles. In the pictures that have emerged from the occasion, Madhepura DM is seen written on the vehicle.
The DM of Madhepura was returning from leave.
It has been reported that 3 people died on the spot after being run over by a speeding vehicle of the Madhepura District Magistrate on NH-57. One woman and two men are among the dead. According to sources, Madhepura DM Vijay Prakash Meena was on leave from November 18 and was going to Madhepura from Patna. Meanwhile, his speeding car went out of control and three people were hit by it, killing three people including a woman and seriously injuring one. The injured have been admitted to DMCH. It is being told that DM was present in the vehicle at the time of the accident.
People made a 15 km long jam.
The incident took place in the valley near Phalwari Tola. Agitated villagers blocked NH-57 after the incident. Due to which a 10 to 15 km long queue of vehicles was formed. After receiving the information, Madhubani SP Sushil Kumar reached the accident spot.
(Reporting by Kumar Gaurav, Madhubani)
Also read-
Supreme Court said – Can't give directives to regulate coaching institutes, parental 'pressure' behind child suicide
Tomato prices started to rise again, with rates reaching this level across Vidarbha, including Nagpur.