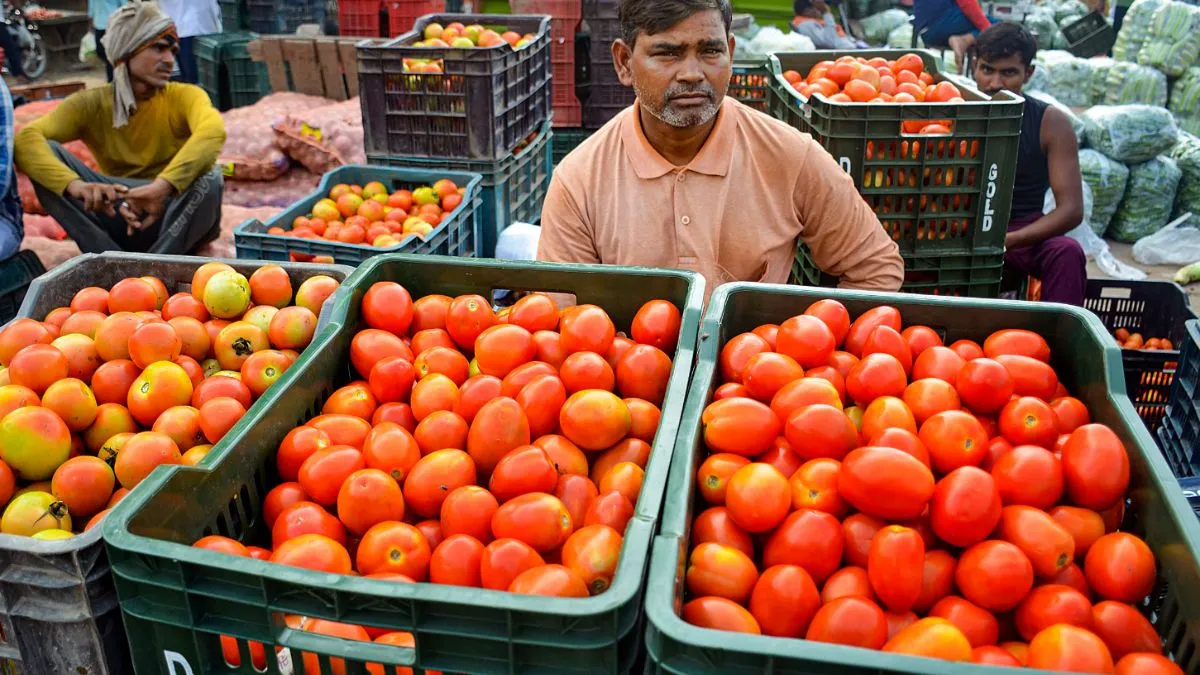 After Diwali, the rate of tomato in the market remains between Rs 15 and Rs 20 every year, but this year the rains have damaged the tomato crop of local farmers. Due to which tomatoes are being sold at the rate of Rs 55 to 60 per kg in the retail market of Vidarbha including Nagpur. Due to this rising price, tomato is giving tough competition to onion. Tomatoes from Nagpur in Vidarbha are being brought to Kalmana Mandi in Nagpur for sale from other parts of Maharashtra as well as from Andhra Pradesh, Karnataka. But due to very low arrivals, tomato prices have started to rise again.
Supply was less than demand.
According to the information received from the tomato traders, every year in the month of November there is a massive arrival of tomatoes from local and some districts due to which the prices remain low. The situation is that after harvesting the tomatoes in the field and selling them in the market, the farmers are unable to meet their transport costs. Due to this, farmers have to throw tomatoes many times during the winter season. However, this time the situation is not like that. Tomatoes were damaged by heavy rains and the supply was less than the demand. At present, tomatoes are coming for sale from Andhra and Bengaluru. Its price in the wholesale market is around Rs 40 to 45 depending on the quality. At Nagpuri Kalmana Mandi, 15 to 16 truckloads of tomatoes are arriving daily from Solapur, Maharashtra, Aurangabad city in South India.
Tomatoes compete with onions.
The rising price of tomatoes is now giving tough competition to onions. Onion price in the retail market is still Rs 65 to 70 per kg. Retail traders say that many of the new onions in the market have gone bad. Good onion is currently selling at Rs 60-70 per kg. Retail traders say that earlier this onion had reached Rs 80, but despite the arrival of new onions, the price of this onion in the retail market remains at Rs 60 to Rs 70. Traders say that the prices have come down due to the increase in the supply of onions in the market.
Also read-
The shock of India's defeat in the World Cup was such that two people committed suicide in Bengal and Odisha.
Supreme Court said – Can't give directives to regulate coaching institutes, parental 'pressure' behind child suicide