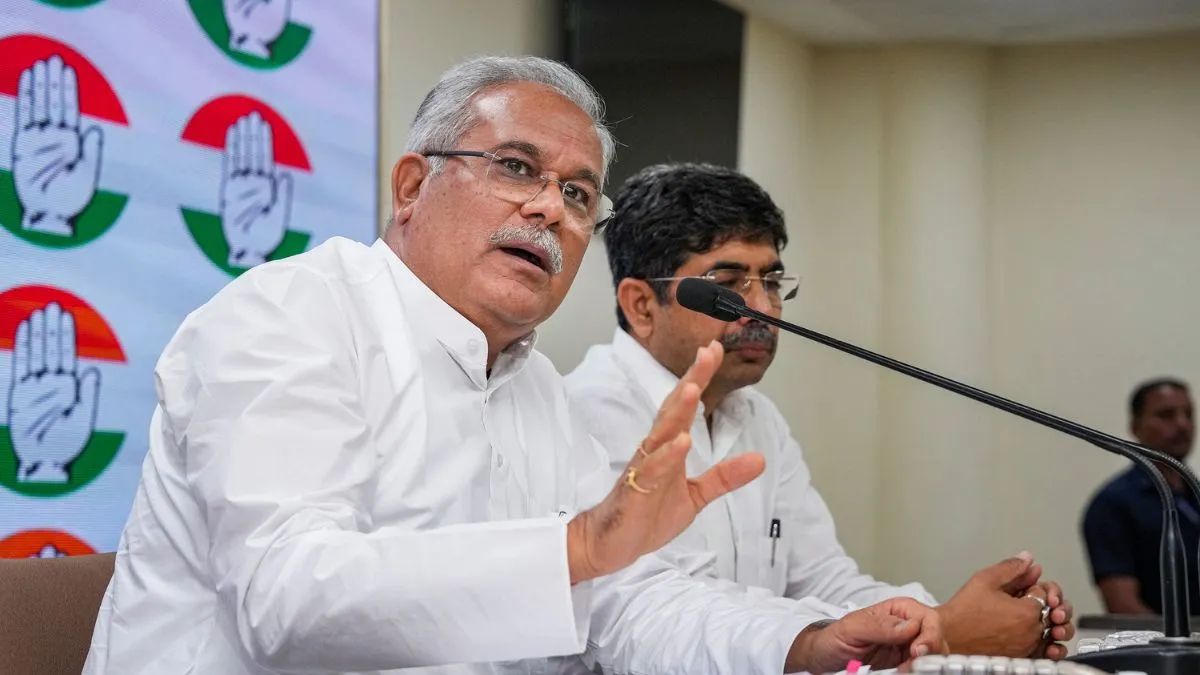 Raipur: Chhattisgarh Chief Minister Bhupesh Baghel has made a big statement about the Jhiram Valley attack. He said that now the Chhattisgarh police will investigate the incident. Who conspired with whom? Everything will become clear. He said that the decision of the Supreme Court in this case is equivalent to opening the doors of justice for the state. In fact, the Supreme Court has dismissed the NIA's plea against the state police's investigation into the Jhiram Valley Naxalite attack.
The son of Congress leader Uday Mudaliar, who was killed in a Naxalite attack in Bastar's Jhiram Valley in May 2013, had expressed apprehension of a larger conspiracy behind the attack and had registered a case with the police demanding an investigation. NIA sent the case to the court, knocked the door. In the Supreme Court on Tuesday, a bench of Chief Justice DY Chandrachud, Justice JB Pardiwala and Justice Manoj Mishra said, 'Sorry. We would not like to interfere. (Application) is dismissed.
The biggest political massacre of democracy – Chief Minister Baghel
After the Supreme Court's decision, Chief Minister Baghel said on social media platform 'X' (formerly Twitter), 'Today's decision of the Hon'ble Supreme Court on the Jairam case is like opening the door of justice for Chhattisgarh. The Jhiram incident was the biggest political massacre in a world democracy, in which we lost 32 people, including senior Congress leaders. "The NIA probed it, a commission probed it, but no one investigated the big political conspiracy behind it," wrote Baghel. When the Chhattisgarh police started the investigation, the NIA approached the court to stop it," he wrote, "Today the way is cleared. Now the Chhattisgarh police will investigate it. Who conspired with whom? Everything will become clear. Tributes to the martyrs of Jhiram once again.
The Congress convoy was attacked on May 25, 2013.
Let us know that on May 25, 2013, Naxalites attacked the convoy of Congress leaders in Jhiram valley of Darbh area of ​​Bastar district, in which the then state Congress president Nand Kumar Patel, his son, former opposition leader Mahendra Karma, former Union Minister Vidya Charan was killed, 29 people died including Shukla. After this, the Bastar District Police registered an FIR regarding the incident at Darbh Police Station. Later, the NIA started its investigation. The NIA, after completing its investigation, filed the charge sheet, upon which the hearing began.
After the High Court, the Supreme Court also rejected the petition.
Later, another FIR under Sections 302 (murder) and 120B (criminal conspiracy) of the Indian Penal Code was registered at Darbh Police Station on 26 May 2020 in connection with the incident, with the complainant, Jitendra, son of Congress. There are Madliars. Leader Uday Madliar suspected conspiracy in the attack and demanded an investigation. Subsequently, the NIA filed an application in the Jagdalpur Special (NIA) Court requesting the Bastar Police not to proceed with the investigation in the latest FIR and the second FIR. Hand over all documents related to R to Central Agency. . The special court rejected the NIA's plea in 2020, after which the agency approached the High Court. The High Court had also rejected the NIA's plea last year. After that, the NIA filed a petition in the Supreme Court. (Input Agency)